You can do more on a gulet cruise than you think. Concept yacht charters combine other activities with the gulet cruise that can make your holiday just perfect.
Gay & Lesbian Gulet Cruise Ideas
Gulet yacht charters are ideal for gay and lesbian groups. You can take in the beauty of the sun and the sea while cruising between the major cities from Bodrum to Gocek. Explore the islands, snorkel and fish by day; dance away the first and last nights for the popular night clubs in Marmaris and Bodrum. It is a different way to see Turkey, and one that insures you have the best experience. Turkish gulets welcome to all gays and lesbian groups.
Hunting and Gulet Cruise Ideas
Hunting makes one of the best ideas for a combination activity with a gulet cruise. Especially, Marmaris area is pretty good spot and very popular for hunting Your boat can bring you to areas and islands that are not easily accessible, or inhabitable by any other means. There you can hunt to your hearts content before returning on-board. If you are successful, the Gulet chef can dress and prepare your game as the meal for the evening. There is nothing better than being at sea and eating the meat you caught during the day. This can make a holiday that you won't soon forget.. Ask the availabilities of boats for charter on hunting basis.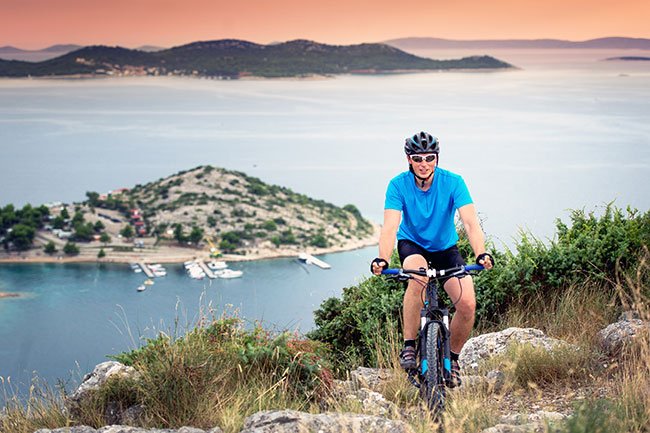 Biking and Gulet Cruise Ideas
People forget that one of the bonuses of being on a gulet yacht trip is that it is an entire vessel that is at your disposal during the charter period. Some of them are equipped to carry bikes of all sizes so you can combine a land biking adventure with a gulet cruise. For some of the more delicate archaeological sites, and those set back further than a comfortable hour's walk from a port – a bicycle can be the ideal way to see more during your cruise vacation. You can also arrange to have a small lunch made to sustain you while you are adventuring, then return back to your gulet for a full dinner and a good rest at night.
Recovery and Gulet Cruise Ideas
There can be no better way to celebrate recovery from cancer and other diseases and disorders than on on a blue voyage. Even if it is not recovery that is being celebrated, a group cruise can be an idea way to help support those you love who are dealing with difficult life issues. Many small groups have come to relax and enjoy the Aegean and Med. sea, the islands and the Southern cities of Turkey as a way to take a break from life and rejuvenate their sense. Why wouldn't you plan yoga or similar activities for your group by chartering a gulet boat?
Other ideas for a perfect Gulet Cruise
There is no end to the ideas you can make real with a tour by a gulet yacht. They can provide excellent team building holidays for business, bonding holidays for family, and adventures for all. You can even plan a special Eco Gulet Cruise that can take you through the islands and show you all of the efforts being made to conserve the environment and preserve this rich area for future generations to enjoy too. All it takes some brainstorming, then talk to your gulet charter company to see how easy and affordable it is to make your idea a reality.