A bareboat charter gives you ultimate cruising independence and freedom. A bareboat charter means you are the skipper and your friends are the crew. Despite the term 'bare', most modern charter sailing yachts are nowadays actually quite extensively appointed.
If you seek a charter with complete independence, then a bareboat charter is for you. A bareboat yacht will give you the freedom to cruise your own itinerary at your own pace and sail around in the Turkey most beautiful and desired bareboat charter cruise locations. A bareboat charter is the ultimate vacation to get from it all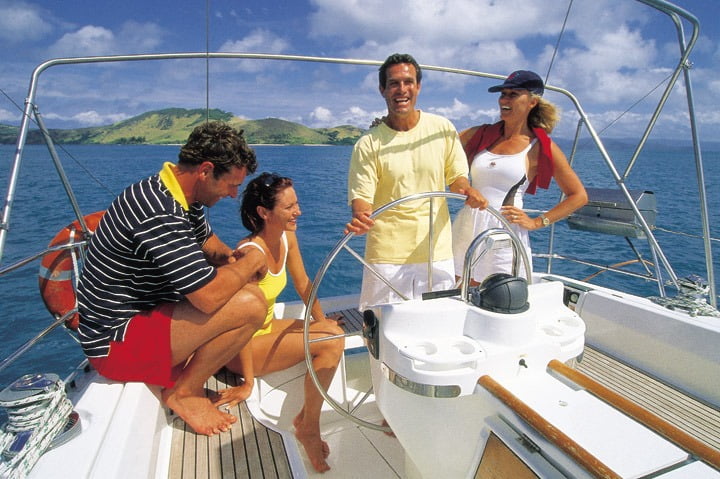 A bareboat yacht and skippered yacht charters are essentially the same charter yachts. The difference is whether there is a professional skipper on the sailing yacht to guide you, or whether you or someone in your party is the Captain. With a bareboat charter, the sailing yacht is provided fully equipped for use by a charter party. The sailing yacht then becomes the complete responsibility of the charter party and a nominated captain with suitable experience.
This form of sailing yacht charter vacation is very common on the Aegean and Mediterranean coast of Turkey. Sailing yachts – bareboats – can be found in variety of models and sizes in most great cruise areas in Turkey. Check our bare boat fleet or contact our professional charter consultant to help find the best sailing boat -bareboat- for you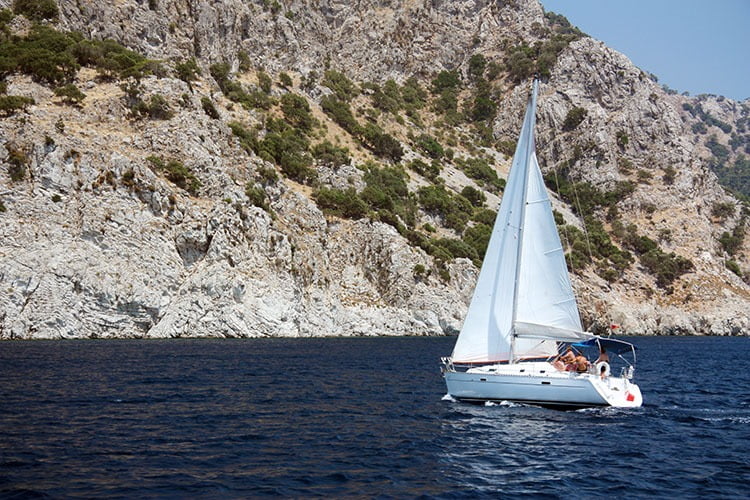 Turkey has become one of the most popular areas for sailing yacht – bare boat – charter holidays and flotilla sails in the Mediterranean. With more coastline than any other Mediterranean country, you are guaranteed to find a pretty anchorage for your sailing yacht. The Turkish coastline tends to have more pine trees than the rest of the Mediterranean sailing yacht charter areas. Along the coasts of the Aegean and Mediterranean, you will be sailing within turquoise waters and sheltered bays that were once touched by the Carians, Lycians, Greeks, Romans and Byzantines.
You can also sail upon ancient ruins an archeological sites including Greek cities, sunken Roman harbors and crusader castles. It is no surprise that Turkey is such a wealth of culture, history and intrigue.
For those who like to charter a bareboat yacht and steer their own, our bare boat fleet with the monohull sailing boats and catamarans will allow you to explore the beautiful places along Turkish Riviera.
Click for Bare Boat Price List >>
Learn more at our blog post How to arrange your Bareboat Charter