The four most popular land tours cover Istanbul, Canakkale, Pamukkale and Cappadocia. These are in addition to the coastal cities of Bodrum, Fethiye and Marmaris. Your Gulet can bring you into port where you will meet your land tour guide and travel out to see the sites. Your land tour will also make any arrangements for overnight on land if you are doing a 2 or 3 day tour. When you are done, you are delivered back to your port of call to sail away into the sunset. This can transform the way you experience the history and beauty of Turkey. You won't lose the experience of visiting the original Troy, or walking the streets of Antique Ephesus – you will return to a traditional wooden gulet boat which will help to keep the magic complete.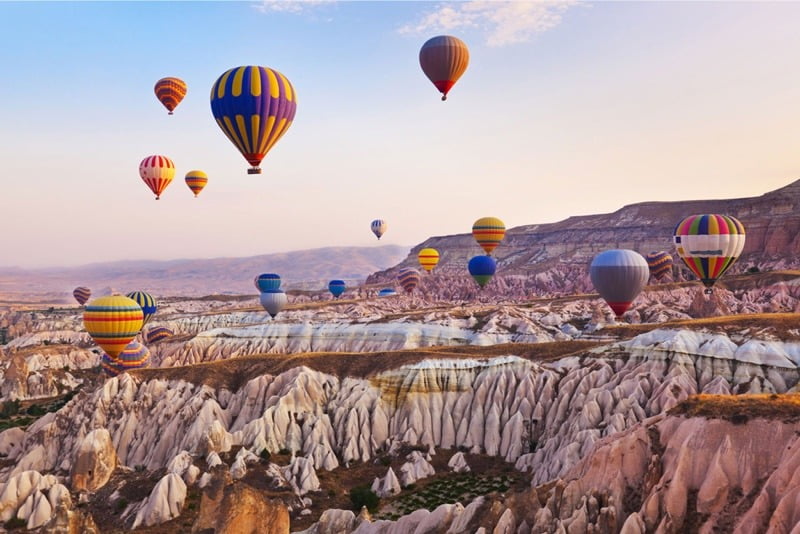 Cappadocia – the land beyond time
Cappadocia is one of the newest destinations for combined land tours with a gulet holiday It should definitely not be missed. Located near Mt. Taurus, Cappadocia has influenced history since biblical times. There are fascinating archaeological sites to see, and the passage in through the faerie chimneys is unlike anything else you will see in Turkey. When you arrive, you get a better taste of how Cappadocia was accessed through out time so can come to a much greater understanding of its history and influence.
Send your inquiry to organize a tailor made gulet holiday in Turkey.