Gulet cruise, as a private yacht charter is one of the most enjoyable yacht holidays. Too many factors make blue cruise livable with a professional and friendly crew, a skillful chef in the caboose, an experienced captain at the helm and a debonair sailor and of course a beautiful gulet.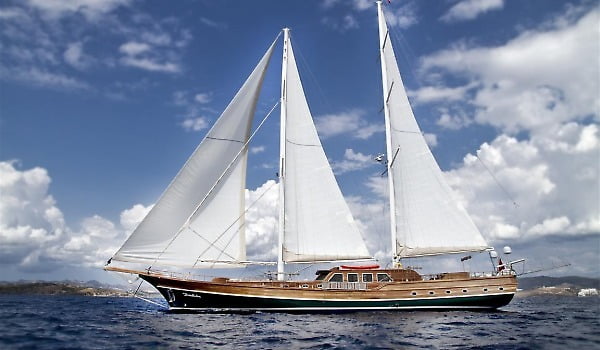 Yacht-Route-Time interval of Yacht Charter in Turkey
Most of the guests may not know for chartering a private yacht in all details which about charter conditions, choosing the right route and yacht (gulets) or the best time as cruises run from mid-spring to mid-fall. Blue cruise guests' requirements naturally show some differences according to their requests and vacation plans. Gulet Voyage Yachting helps you to understand the important points and care about your cruise holiday from beginning to the end. Private yacht charters are flexible on cruise itineraries. So, by suggesting a route or any other requested route can be held along the South West of Turkey and the Dodecanese Islands. Cause the routes are decided by discussing during the booking process, for getting an idea you may check the best location for blue cruise page to get more information about places where you exactly will cruise to and what you will see during the week. Also, visit Destinations page to know more about departure cities and other places you may visit in your boat cruise.
Generally, in private yacht charter, yachts have three or more crew according to yacht length. This means crew members depends on the yacht capacity and category. Crewed yacht charters give the opportunities to live the cruise as flexible as possible. Voyagers experience the best anchorages places, swimming areas, lively ports, onshore activities and of course delicious and freshest foods and fish. These opportunities make your blue cruise more enjoyable and memorable. Even you choose a standard gulet for your blue cruise, crew members are always ready to listen to your requests and wishes. You may think about the size of a gullet relevant to the crew skills or crew knowledge. It is not a case; the size of a gullet doesn't show the crew skills. You may find our yachts for your crewed blue cruise in our page from 16mt.up to 40mt. Except the standard gulets, all of the yachts are equipped with air-conditioning.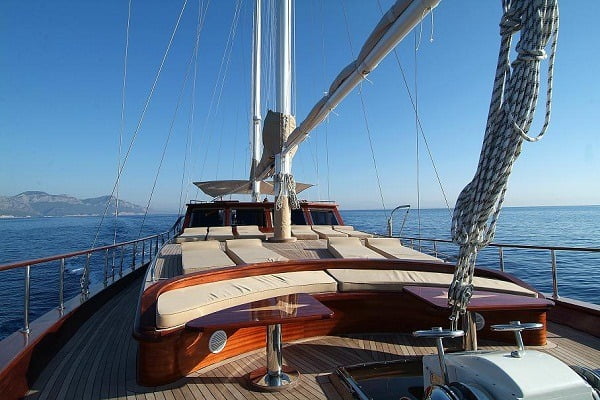 Crewed Gulet Yacht Charter
In our yacht fleet, you can find the gulets which categorized standard, superior, deluxe and high deluxe. All classes offer crewed charter which will be completely devoted to your satisfaction. Crew members are always taken great pains to please blue cruise guests and work for an unforgettable vacation. During your blue cruise, delicious and freshest tastes from Turkish cuisine are serviced by experienced chefs. These tastes are comparable to the finest restaurants in Turkey.
After your charter is settled the menu appropriately and you will be informed about the meals. In this way, you may plan some changes in the menus before you embark on your blue cruise.
In private yacht charter, you are able to plan your own blue cruise route or you may choose one of the routes which we recommend for you. We operate yacht charters on 9 popular and enjoyable itineraries. 6 of them are operated on the Turkish Coastline and the other 3 of them are operated on the Turkish coastline & Greek Islands. However, these itineraries are run for cabin charters, can also be planned as a private charter program. In this variety, Gulet voyage Yachting provides the best combination includes yacht (gulet)-route-time interval and best pricing.
Gulet Voyage Yachting will provide you an unforgettable blue cruise experience that starts from the most popular coastal cities of Turkey; Bodrum, Marmaris, Gocek, Fethiye, and Antalya. We are focusing on the appropriate offers and problem-free blue cruises for our voyagers from all over the world.
Please contact us to ask for any further information about the private yacht charter and blue cruises in Turkey. Continue to check our yacht fleet to get more information about private yachts by clicking the link below.

List of private Gulet Yachts for charter >>