Gulet cabin charters are economic way of making a gulet cruise in Turkey and Greek Islands. If you are looking for a cheaper way to cruise along the Turkish Coast between Bodrum and Antalya partly Greek Islands, then booking a cabin on any of the cabin charter gulet boats in the area is the perfect solution. With a cabin charter, you aren't renting the whole boat – just your cabin. Being on a gulet takes care of all of your meals, lodging and travel expenses while also providing you with an experience that can't be beat. Cabin charter programs are mostly run by standard Turkish gulets without air condition.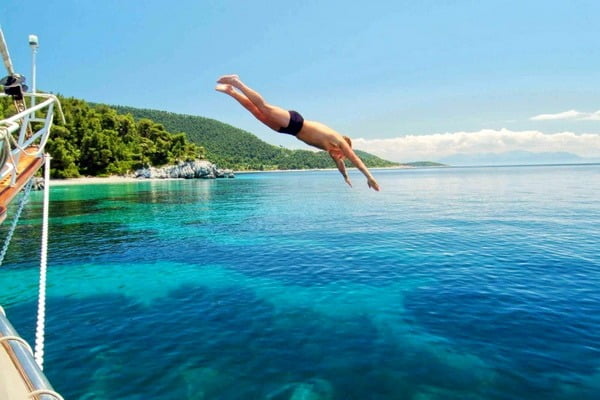 Join a Blue Cruise
Blue Cruise gulet boats are some of the best known around the area. Blue Cruise is dedicated to providing cabin charters on shared boats, private charters and accessible charters on a wide range of size gulets. Their captains and crews are experienced and they have a strong reputation of being able to handle anything that comes up, while still delivering the best in hospitality and service. Whether you are looking for the experience of manning the gulet, or simply want to enjoy the experience – a Blue Cruise may be the best place to begin your experience with gulet boats. Be warned, once you have taken a gulet cruise there are few other ways you will wish to travel when you are in the Mediterranean. Most vacationers return again and again to explore even more from the decks of the gulet boats.
10 different programs for Blue Cruises to explore the Turkish and Greek islands
Guletvoyage.com offers 10 different programs to allow you to explore the Turkish and Greek islands from their gulet boats. Some of the programs may surprise you. While there are itineraries that focus on history and seeing the known sites, new itineraries to cabin programs come up every year. With the addition of a larger, powered gulet, now offering a full gulet program for those with mobility or accessibility issues. Everything on the gulet is designed to make the experience as comfortable and safe as possible for you. The gulet boats offer you the chance to see the beauty of Turkey in the different environments. Cruises to Greek Islands out of Bodrum, include visiting Dodecanese Islands that is separated by South and Nort Dodecanese Islands program, run by either yachts with AC and without AC.All programs can be seen at http://www.guletvoyage.com/category/itineraries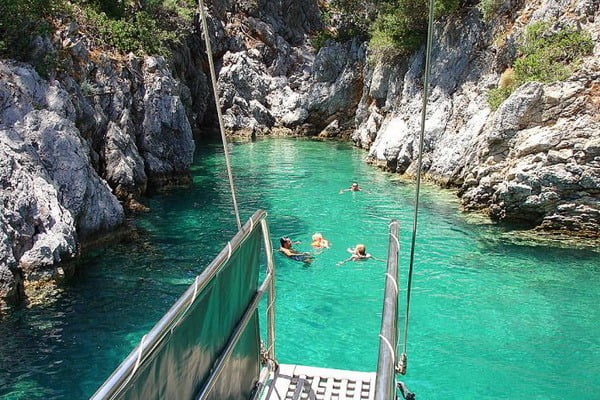 Reserving your spot
It is best to reserve your cabin on one of the gulet boats as early as possible. Most of the lists open up at the end of summer season and there are a host of choices to make. Some of the cabin charters on shared gulet boats are also semi private; this means you have to be invited as part of a group. Many of the shared gulet boats will rent cabins to individuals until the boat is full. With blue cruises, there is a wide range of cabins available on different size gulet boats from 6 cabins to 9 cabins. You also can choose whether or not your will be leaving from Bodrum, Marmaris, or Antalya. Be aware that many of the charters to require a deposit too up to half of the total cruise price.
Take a look at our another article about cheap gulet cruises by cabin charters