Luxury yacht charter in Turkey offers good deals against to charter luxury motor yachts. You don't have to be a billionaire to charter a luxury class gulet. You may think that you have to spend a lot of money to rent a luxury yacht charter but this is not true because most gulet cruise companies have discounts as well as affordable regular prices for luxury charter rentals. One of the best destinations on a luxury gulet trips are in Turkey and you can also ride on a traditional luxury class gulet to a variety of destinations within Turkey along the coastal side and Greek Islands Some yacht charter companies let you create your own itinerary and this gives you freedom to explore unknown parts of Turkey for the first time.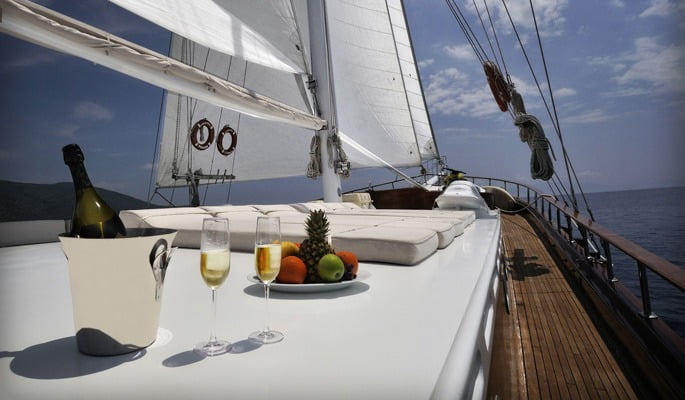 Benefits of Luxury Yacht Charters
When you and loved ones board a private yacht charter to the Mediterranean, you are able to explore so many areas within this region that you may not have heard about. You will get assistance from an experienced crew on board and they can give you ideas on the various places to explore. They are also friendly and you will be given traditional Turkish meals while riding on the charter. Luxury yacht charters are also entertaining because you will enjoy activities such as water-skiing, snorkeling, fishing and touring the region's most ancient sites.
Gocek Itinerary by a Luxury Yacht
One popular destination through Turkey on a luxury charter yacht is Gocek and here is an example of an itinerary that includes a trip to Gocek. Gocek is a beautiful port and marine area that has a few neat bays to look at and enjoy, and this is where many luxury yachts stop along the cruise. There is also Aga Limani and this area has ancient temples, tall columns from the ancient past and old tablets that have existed from the Byzantine period in Turkey. Manastir Bay has an island and ruins from an ancient Roman bath.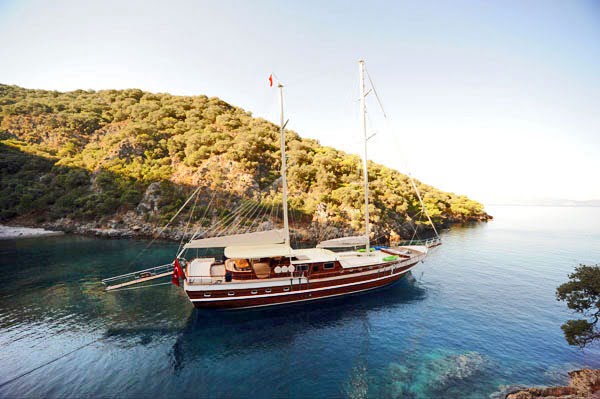 View the luxury gulet Prenses Lila based in Gocek, Fethiye
Check Bodrum Marina
Another great destination is Bodrum and this is the site for a legendary king named Mausoleus and there is also his infamous tomb that is located in Bodrum and that is considered one of the seven wonders of the world. If you love fresh seafood you can check out the marinas that offer this to guests. You can also shop at some of the local stores there and buy handmade artifacts and clothing.
Conclusion
Experience a luxury boat charter vacation in Turkey and other parts of the Mediterranean helps you unwind and take your mind off the stresses of your everyday life. You can turn this into a honeymoon, a graduation party, family reunion or a celebratory event following a new job or promotion. Bring an updated passport with you on the trip along with medicines and spending cash. Bring sunglasses, hat and sunscreen when going on the trip because it gets really hot in the summer and you want to protect your skin. If you are planning your own itinerary, you want to visit destinations that are off the beaten path since this makes the trip worthwhile.