You may think that finding a cheap gulet cruise is hard to do because this is not true because thanks to cabin charter programs which run by gulet sailboats, it is possible to afford a gulet cruise. The key is to research and compare the cruises for the best prices.One tip for those who are looking for the lowest price cruise, mini cruises are the one which have the lowest prices. Mini cruises are offered for 3 or 4 nights however the cruises are actually offered weekly.Mini cruise prices are starting from 225.€ for per person for 2015 Summer season and the price includes the Full Board Meals onboard.
Tips on Choosing The Best Cabin Charter
Ofcourse, you would like to have best gulet cruise in Turkey at decent prices and think about how much money you want to spend on the cabin charter and another thing to consider is how many guests will be on the gulet tour with you. Keep in mind that the single cabin gulets are more expensive than the double cabin ones. Because a single supplement is required on the prices You also want to work with a reputable cabin charter program when booking a cruise for your vacation. Cabin charter program are offered as running thru "Turkish Coasts" or "Turkish Coasts and Greek Islands" If you want to explore the Dodecanese Islands, a cruise among the category of "Turkish Coasts and Greek Islands" would be correct choice for you.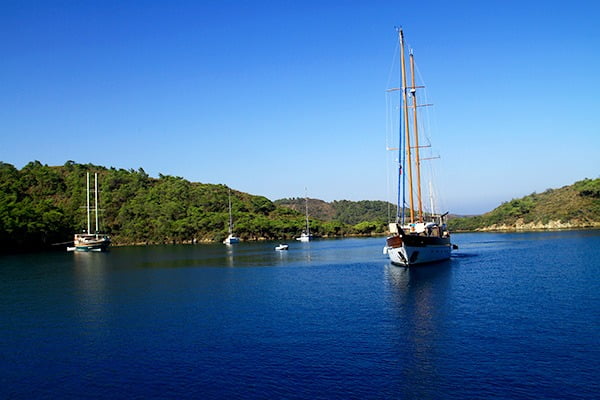 Different Destinations Within Cabin Charter
When you book on a cabin charter program, you can choose from a variety of destinations throughout the Turkish Riviera and Greek Islands. For example, some cabin charter programs on the Turkey gulet cruises offer the chance to visit Kas, Kalkan, Kekova which are within the Turkish Riviera or you may decide to visit some of the Greek islands with their natural picturesque beauty. Maninly, gulet cruise Bodrum and Marmaris are the based ports for cruises. Alternatively, you can make your departure from Kekeova, Antalya for "Antalya-Kekova-Antalya" weekly cruise.
Cabin Charters with A/C yachts
It is even possible to get a cheap that comes with a superior cabin if you are able to find a cabin charter company that offers cabin charter programs run with A/C gulets. For example, you may find a superior cabin that has eight rooms inside of it and you get to eat traditional Turkish food each day you are on the cruise. Especially, Cruises to Dodecanese Islands are run with A/C gulets. This type of yachts allow you to spend your time cooler in sweltering weather.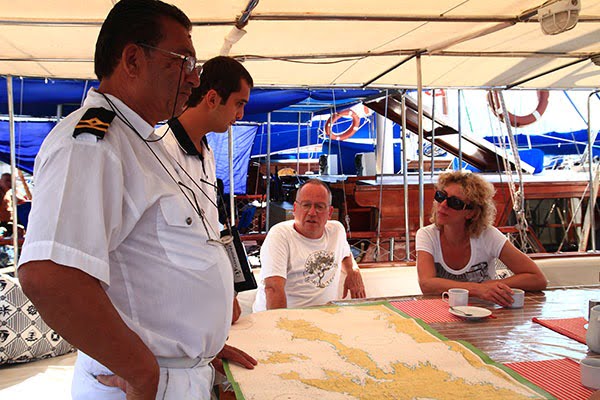 Crewed Cabin Charters
All gulet cabin charter programs are crewed and If you are not skilled in steering the gulet boats yourself you can already book a cruise that comes with a crewed charter because the crew members are skilled in this kind of work and they will bring you to the destinations safely and without the hassle. According the gulet length and category, boats have minimum 3 crew members Captain, Cook and Sailor who accompany and help you during your cruise.
Conclusion
Cabin charter programs exist to provide the best experience for you if you are interested in having a gulet cruise with stay onboard that is also enjoyable. When you book, you want to inquire about different options so you can get the best itinerary on the cruise. Look over the itineraries when comparing, so you will choose the right one and do not hesitate to ask the differences between the programs. After you booked the cruise, you will need to obtain your visa and passport and then you need to pack your essentials such as sunscreen, sunglasses, bathing suits, credit card, phone and medicines. Finally, enjoy the gulet boat cruise with loved ones.ch