A Turkish gulet cruise offers a unique and unforgettable experience for travelers who want to explore the Mediterranean coasts of Turkey. With its stunning coastline, crystal-clear waters, and rich history, Turkey is the perfect destination for a gulet cruise. In this article, we will provide a comprehensive guide on Turkish gulet cruises, including what to expect, when to go, and the top destinations.
What is a Turkish Gulet Cruise?
A Turkish gulet cruise is a type of vacation where travelers sail aboard a traditional wooden boat, known as a gulet, along the coast of Turkey and through the Mediterranean. These boats are typically large enough to accommodate a small group of passengers and come equipped with everything you need for a comfortable and enjoyable trip.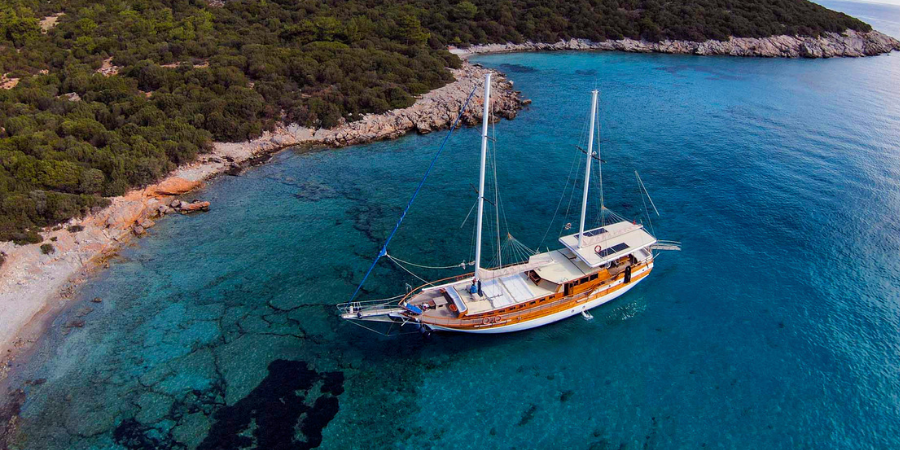 Why Choose a Turkish Gulet Cruise?
There are many reasons why a Turkish gulet cruise is a great option for vacationers. Here are just a few:
Unmatched Scenery
One of the main draws of a Turkish gulet cruise is the stunning scenery you'll encounter along the way. From hidden coves and secluded beaches to picturesque fishing villages and bustling port cities, the Turkish Riviera is full of beauty and wonder. And because you'll be sailing on a boat, you'll be able to get up close and personal with the landscape in a way that you simply can't on a larger vessel.
Unique Experience
A Turkish gulet cruise offers a truly unique vacation experience that you won't find anywhere else. These boats are steeped in history and tradition, and sailing aboard one will give you a glimpse into a way of life that has been preserved for centuries. Additionally, the small size of the boats and the intimate nature of the experience means that you'll have a chance to connect with your fellow travelers and the crew in a way that you wouldn't on a larger ship.
Adventure and Relaxation
A Turkish gulet cruise strikes the perfect balance between adventure and relaxation. You'll have the opportunity to explore new places, try new things, and immerse yourself in the local culture. But at the same time, you'll also have plenty of downtimes to relax, soak up the sun, and enjoy the company of your fellow travelers.
When is the Best Time to Go on a Turkish Gulet Cruise?
The best time to go on a Turkish gulet cruise is between the end of April and mid-October when the weather is warm and sunny. The peak season is from July to August when the weather is the warmest and the water is the clearest. However, if you prefer a quieter and more relaxing cruise, you may want to consider traveling in May, June, or September.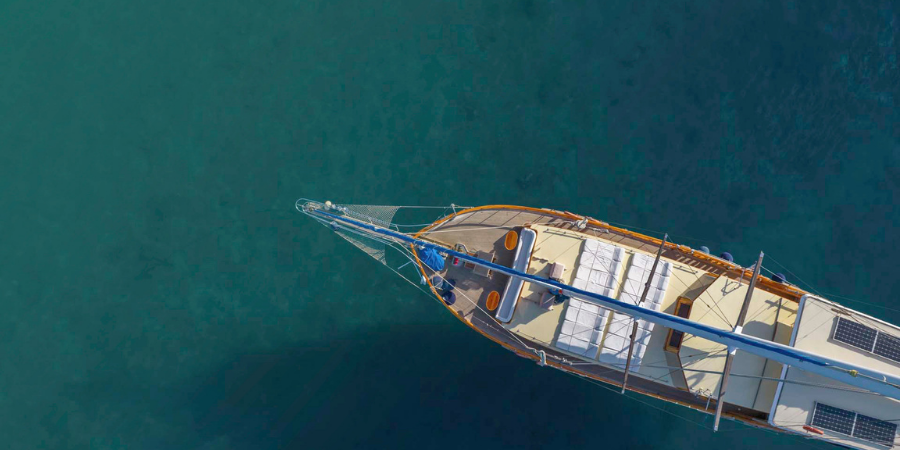 Top Destinations for a Turkish Gulet Cruise
There are many destinations to choose from for a Turkish gulet cruise. Some of the most popular ones include:
Bodrum: Located on the southwestern coast of Turkey, Bodrum is known for its stunning beaches, vibrant nightlife, and rich history. It is a popular departure point for gulet cruises. Bodrum also stands out with its gulet construction and manufacture, and it is known that the best gulet masters are here.
Fethiye: Fethiye is a charming seaside town located on the southwestern coast of Turkey. It is surrounded by stunning mountains, turquoise waters, and hidden bays.
Marmaris: Located on the southwestern coast of Turkey, Marmaris is a popular resort town that offers a variety of water activities, such as diving and parasailing.
What to Expect on a Turkish Gulet Cruise
A Turkish gulet cruise typically lasts between four to seven days, and it offers a variety of activities for travelers of all ages. Here are some things to expect on a Turkish gulet cruise:
Gulet Accommodations
Gulets come in different sizes and styles, but most of them have similar features, such as cabins with en-suite bathrooms, a spacious sun deck, an outdoor dining area, TV and a Music system.
Daily Activities
During the day, you can swim in the crystal-clear waters of the Mediterranean, sunbathe on the deck, and explore remote beaches and coves. In the evenings, you can enjoy a delicious meal on board, watch the sunset, and stargaze.
Cuisine on Board
One of the highlights of a Turkish gulet cruise is the cuisine. Most gulets offer traditional Turkish dishes, such as meze, grilled fish, and kebabs, as well as international cuisine. Vegetarian and vegan options are also available.
Planning Your Turkish Gulet Cruise
If you're ready to plan your Turkish gulet cruise, here are some things to keep in mind: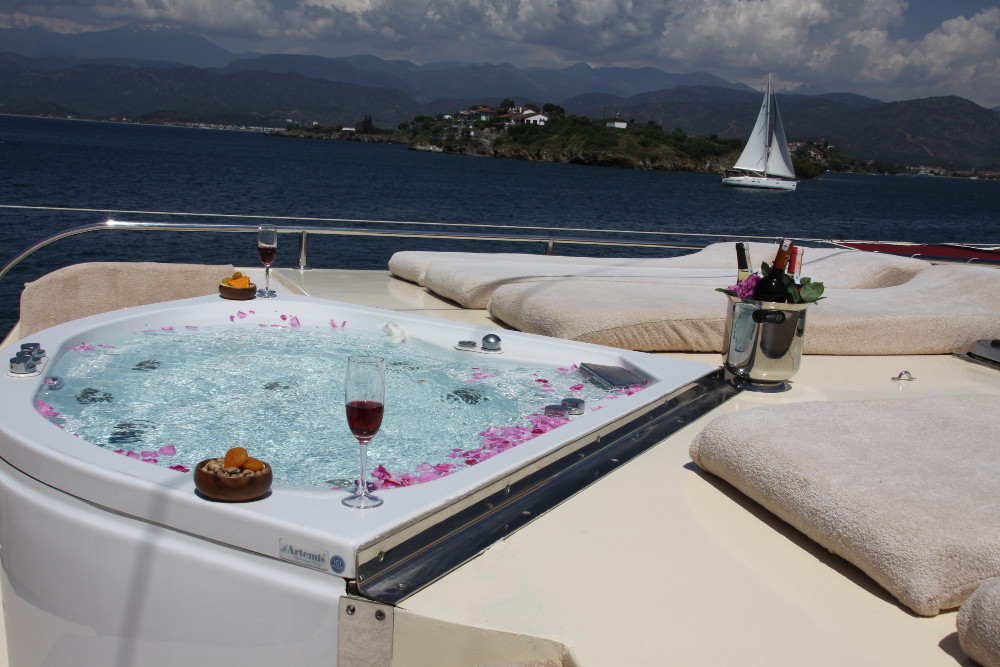 Choose the Right Boat
There are many different types of gulets available, each with its own unique features and amenities. Consider what's most important to you when selecting a boat. Do you want a more intimate experience with a smaller group of travelers? Or are you looking for a larger boat with more luxurious amenities?
Decide on an Itinerary
There are many different suggested routes you can take on a Turkish gulet cruise, each with its own unique highlights. Consider what you want to see and do on your trip and choose an itinerary that suits your interests.
Plan for the Weather
The Mediterranean can be quite hot in the summer months, so be sure to pack light, breathable clothing and plenty of sunscreens. If you're traveling in the shoulder seasons, be prepared for cooler temperatures and the possibility of rain.
Consider Your Budget
Turkish gulet cruises can vary widely in price, depending on the size of the boat, the duration of the charter, and the level of luxury. Consider your budget when selecting a boat and itinerary, and be sure to factor in any additional costs such as excursions and gratuities.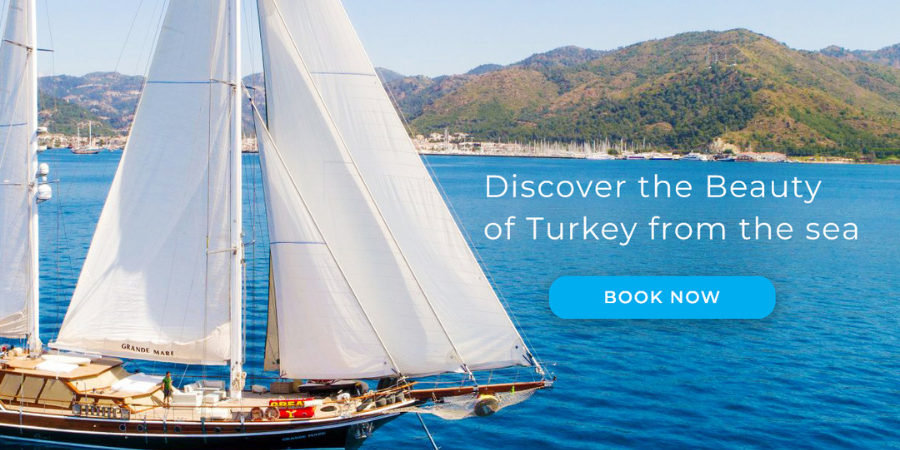 Conclusion
A Turkish gulet cruise is a unique and unforgettable way to explore the stunning coastlines of the Mediterranean. Whether you're looking for adventure, relaxation, or a little bit of both, a gulet cruise offers the perfect balance. With comfortable accommodations, delicious cuisine, and expert guides to show you the way, all you have to do is sit back, relax, and enjoy the ride.
FAQs
What is a gulet?
A gulet is a traditional wooden boat that has been used by Turkish sailors and fishermen for centuries.
Are gulet cruises only available in Turkey?
While gulet cruises are most commonly associated with Turkey, they can also be found in other parts of the Mediterranean, such as Greece and Croatia.
Can I bring my children on a gulet cruise?
Yes, many gulet cruises are family-friendly and offer activities and accommodations for children.
Do I need to be an experienced sailor to go on a gulet cruise?
No, you don't need any sailing experience to enjoy a gulet cruise. Your crew will take care of all the sailing, and you can simply sit back and enjoy the ride.
What should I pack for a gulet cruise?
Be sure to pack light, breathable clothing, plenty of sunscreen, and any personal items you'll need for the trip. You may also want to bring a swimsuit, snorkeling gear, and comfortable walking shoes for exploring ashore.