A gulet holiday offers the chance of relieving the stresses of everyday life and you can enjoy Turkey at affordable rates. Here below are top 5 reasons to go on a gulet holiday in Turkey.
Romantic Atmosphere
One of the best reasons to go on a gulet holiday in Turkey is because of the romantic atmosphere, and you cannot get any more romantic than sailing with your sweetheart on the Mediterranean Sea and portions of the Aegean Sea. Both of these seas are crystal clear and a crisp blue, and the two of you can go swimming and diving in these waters. As the sun sets and rises during the day, it beams beautifully on the water and you will be inspired to take pictures of the scenery.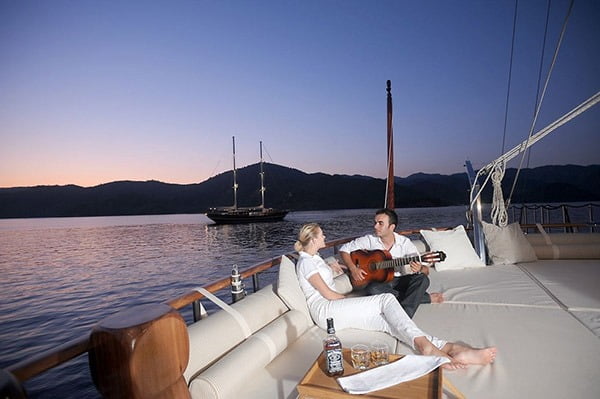 You Can Check Out Historic Sites in Turkey
In your world history classes, you may have read about the ancient landmarks in Turkey and surrounding areas such as the legendary Temple of Artemis, Byzantine cathedrals, mosques from the Islamic influence in Turkey, beautiful ponds, coliseums, rock formations throughout certain parts of Turkey and other established cities such as Marmaris, Bodrum, Fethiye and Antalya. It is like reading a social studies book in person when on a Turkey Gulet Cruise.
Diverse Population in Turkey
If you love multiculturalism, then you should go on a gulet holiday because the population there is diverse and this is due to the various groups of people that settled in Turkey over the past few centuries such as the Greeks, Romans, Jews and Muslims. When you visit different places within Turkey, you will be amazed at the cultures that coexist in Turkey. For example, you may chat with a Turkish resident who is of Muslim descent while another resident may descend from Christian heritage there.
It's Not Expensive
You may think that a gulet holiday in Turkey is expensive but this is not true because nowadays many Blue Cruise charter companies offer decent regular prices and discounts on gulet holidays. To get the best deals, you should check the Turkish gulet companies to compare prices and packages that they offer to travelers. Travel magazines also include many useful information and guides about gulet holiday cruises so this is a good way to have fun in Turkey at an affordable.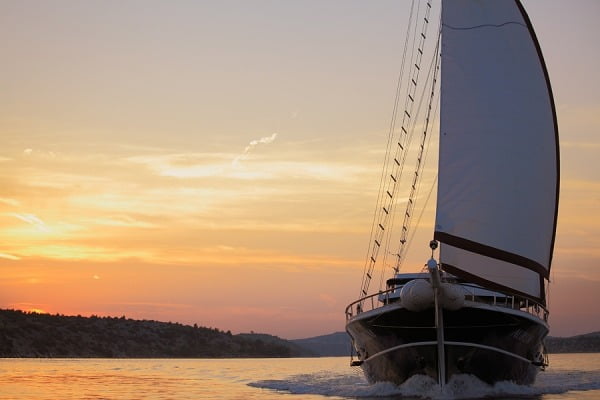 Beauty of Gulets
A gulet is not just any boat. It is a beautiful wooden boat that has comfortable sleeping cabins on the inside and other entertainment tools such as the TV, internet connection, water toys and sometimes a pool table depending on the gulet you ride on. The Gulet sailboats have this Old World charm on the boat and it is filled with wooden furniture and accessories on the inside.
Conclusion
When booking a gulet holiday, you should consider to make your reservation early to benefit the available discounts. When packing for your gulet holiday, pack sunscreen, sunglasses, a digital camera, breathable clothing and a camcorder to record the memories.