If you are looking into gulet yacht rentals for your next visit to Turkey, there is always a lot of emphasis on the great Turkish wines and cuisine, as well as the ports of call – but you may want to know about what else you can do. If visiting tangerine orchards and vineyards isn't going to occupy your whole stay, there are a lot of other activities and water sports available with gulet yacht rentals in Turkey.
Private or cabin charter activities
The first mistake that people make when considering what gulet yacht rentals to book that offer activities and water sports is to assume that either the private rental is the only one that will offer a broad range of choices; or it will only come on cabin charter yachts. No matter which charter you choose, the gulet tour company will have a selection of activities that you can select. Many of them will offer activities that will take advantage of the natural environments you will visit with your gulet yacht. Optional land tours is only one of them you.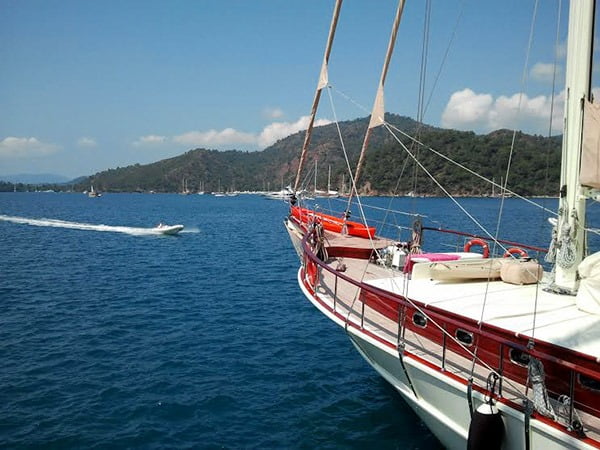 What kind of activities and water sports?
No matter what size charter you have, or the length of your gulet yacht rentals, there will be a broad range of activities that are well suited for all ages and abilities. Many of the gulets that visit any islands near Bodrum will feature snorkeling and diving as they will pass through some of the deepest waters of the Mediterranean. There are also opportunities to fish, kayak and even to come into port and rent motorized water sports machines. You won't be paragliding from your gulet, but from some of the most beautiful and protected areas in the area. Whatever your taste, check with your gulet rental agency for what they have to offer. Don't assume that only the larger yachts will have access to kayaks, many of the smaller gulet yacht rentals will load kayaks for you if they are given advanced notice. Before booking a Turkish gulet yacht, ask what equipment gulet have. If the boat doesn't have the equipment you wish like a Jet-ski, charter company can arrange and rent it before your cruise.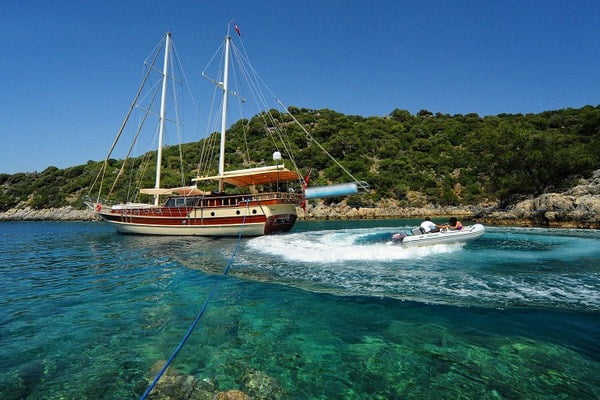 What else is available on gulet yacht rentals?
You can fish, kayak, swim, snorkel and more as an activity – but some of the onboard activities aren't centered on sports. Many of the gulet yacht rentals will feature wine tastings and dinners on deck that feature the local cuisine of where you have anchored. There are some that also invite local musicians on board and other entertainers so you can experience the local flavor and culture from the privacy of your gulet. Taking a gulet tour among the itineraries is more than just getting on a boat and sailing around, it is an experience that encompasses all that Turkey has to offer. As one of the areas in the Mediterranean with the richest and most colorful history, there is a lot to experience. For modern tastes, gulets can offer you access to all the night life and power water sports you want, while still providing you with a quiet place to rest after.