The Kastellorizo or Meis Island is located in Greece and is about 2 kilometers away from the south coast of Turkey. This beautiful and charming island is flocked by tourists all year round. There are a lot of ways to get to this fascinating island, but one of the best ways to visit Meis is through the gulet cruise.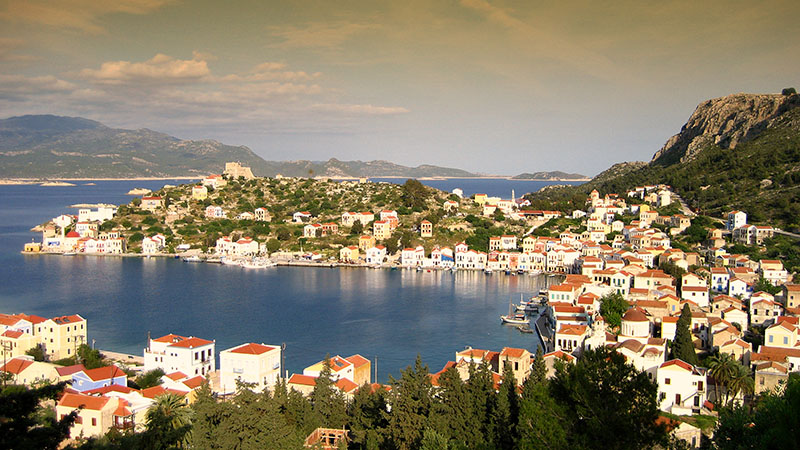 Take a Gulet Cruise to Kastellorizo
If you are up for a memorable and amazing holiday, you can charter a private gulet cruise yacht from the charming little village of Kas in Turkey. Kas is a tourist haven as well as the part of Turkey that is closest point to Meis Island.
You can enjoy the view of this marvelous island from your chartered gulet boat. The picturesque landscape of this lovely island consists of pastel-colored houses and rows upon rows of flowers and will surely blow you away, though there are many other exciting things that you can do and spectacular sights to see once you get to Meis.
Tourist Spots in Kastellorizo Island
1.The Blue Grotto
The Blue Grotto is a beautiful blue cave frequented by tourists and adventurers. The color of the cave will surely mesmerize you, and you'll also enjoy swimming in the pool inside this magnificent cave. This is actually enough to make your guletcruise trip worth it.
2. The Castle of the Knights of Saint John
This rock castle offers a great view of the island. It was built in the 14th century as a fortress to protect the island from foreign invaders.
3. St. George Beach
Do you love going to the beach? You should definitely visit the St. George Beach. Although there's not much sand, you'll still enjoy the view and the clear blue waters.
4. Old Mosque – Popular Art Museum
If you are an art enthusiast, pay a visit to the Old Mosque. You'll find many fascinating artworks and artifacts housed in this museum.
5. Agios Konstantinos and Agia Elini Church
This is a beautiful and lovely church that has a colorful history. You can also find the Byzantine Museum in the same general area.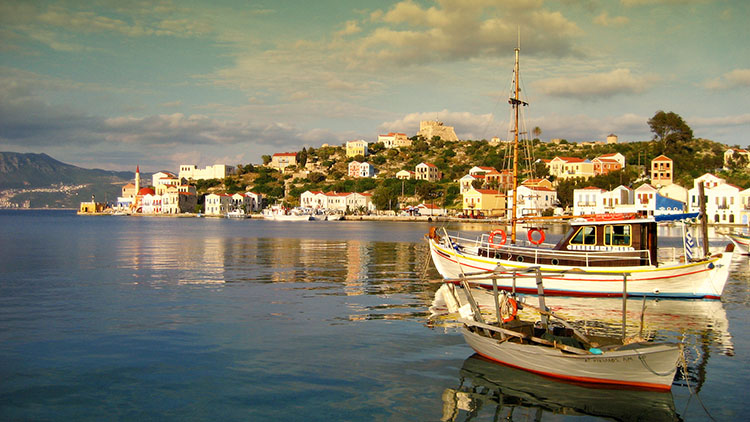 Best Restaurants and Cafes in the Island
Authentic Greek food is definitely one of the highlights of your Meis Gulet cruise. Here are some of the restaurants that you should definitely visit:
1. Old Time
This charming restaurant allows you to enjoy the great Meis landscape while dining. They also serve superb Greek dishes that will keep you asking for more.
2. Olive Garden
This is a homey restaurant that serves the best lamb dishes! They also have superb customer service.
3. To Paragadi
They offer fantastic waterfront dining. To complete the experience for diners, they use fresh seafood as the main ingredients in most of their dishes.
4. Radio Cafe
This small cafe has a certain Dutch charm. The food is affordable and delicious, and the service is excellent.
5. Alexandra's Restaurant
This is one of the most visited restaurants in Meis! If you love calamari, you should definitely pay this restaurant a visit.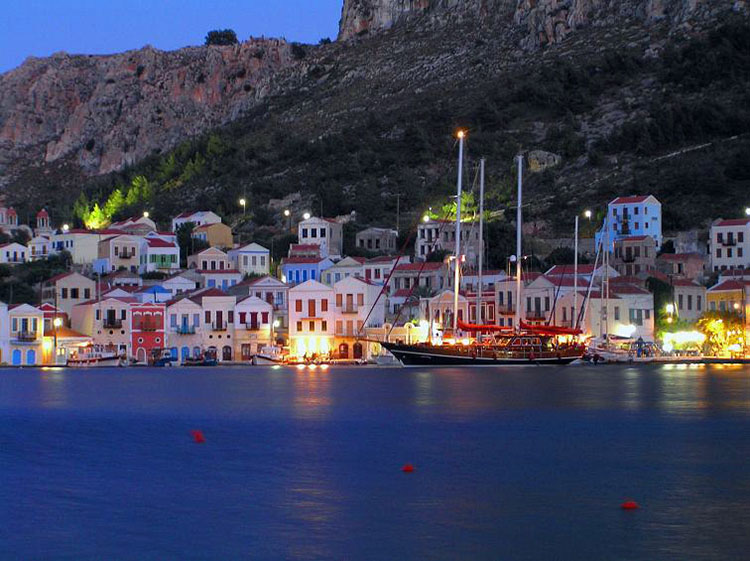 It isn't that hard to get to Meis. If you charter a gulet boat, you can take the alternate route. You can start your cruise in Fethive then make your way to places of Antalya: Kas, Kalan, Kekova, and finally Meis. By a custom route for a 1 week cruise that can be planned during the charter booking, one or two overnights in the island can be added to the cruise program. Interestingly, this particular route is very popular among Italian tourists.
Meis is simply magnificent. It is an island paradise that you should explore in your lifetime!