Gulet cruise holidays for honeymooners sound like everyone's dream come true. What you may be surprised at is how affordable they can be. To be on your own traditional, wooden Gulet while seeing and exploring the South Turkish coast can be a wonderful way to start a relationship that will last a life time. It is also an ideal choice for those celebrating second, third and forth honeymoons. The Aegean is made for lovers, and there is no better way to experience it than on Gulet cruise holidays.Such a holiday can be possible by private yacht charter which makes your cruise days special and memorable.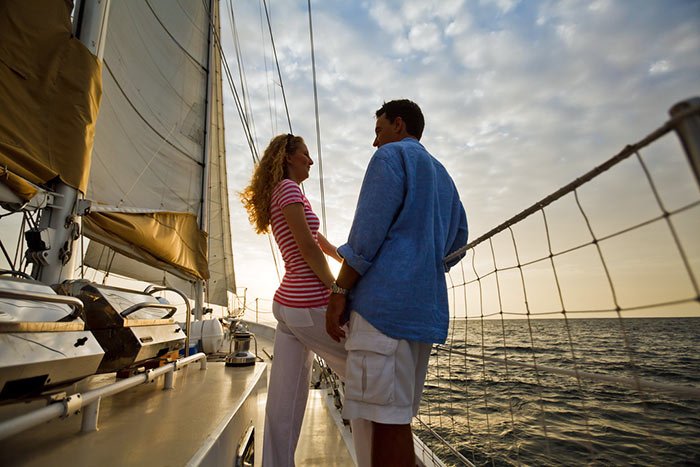 The cities to see
Gulet cruises can set out from any one of the major Southern Turkish cities such as Bodrum, Fethiye and Marmaris. Each of these port cities have a wonderful combination of old and new elements. Bodrum has one of the oldest port castles that is still in use. Fethiye contains some of the best examples of traditional Turkish culture and life, and Marmaris has blended all the modern entertainments of a Riviera city with traditional elements as well. There are museums, bazaars and more to see in each of them.
What lies in between
Your Gulet cruise holidays are made even better by what happens when you are on-board. The cruise may take you out into the Greek Dodecanese Islands, on a fishing trip, or just sail the Mediterranean sea so you can relax and enjoy yourself. The Gulet holidays provide you with a traditional private cabin with private WC, bathroom, on board meals with good local wines from some of the finest chefs, and even on-deck entertainment. When you are in port, there is nothing better than to come back to your Gulet to feel like you are having the best, and most private vacation possible.