There is nothing that is as good as spending your vacations well. If you want to experience the best that Turkey has to offer, then you should consider a gulet charter Bodrum. Bodrum is an ideal place for a Turkish gulet cruise because Bodrum is the place where the gulets originated from, and you are able to enjoy a few days exploring the Mediterranean Sea while receiving good Turkish hospitality and excellent tours of the city of Bodrum. When you go on a charter, you are going to see a variety of waterfronts and marinas, and you and guests can shop at Bodrum's many boutiques where you can buy handmade crafts made of wood.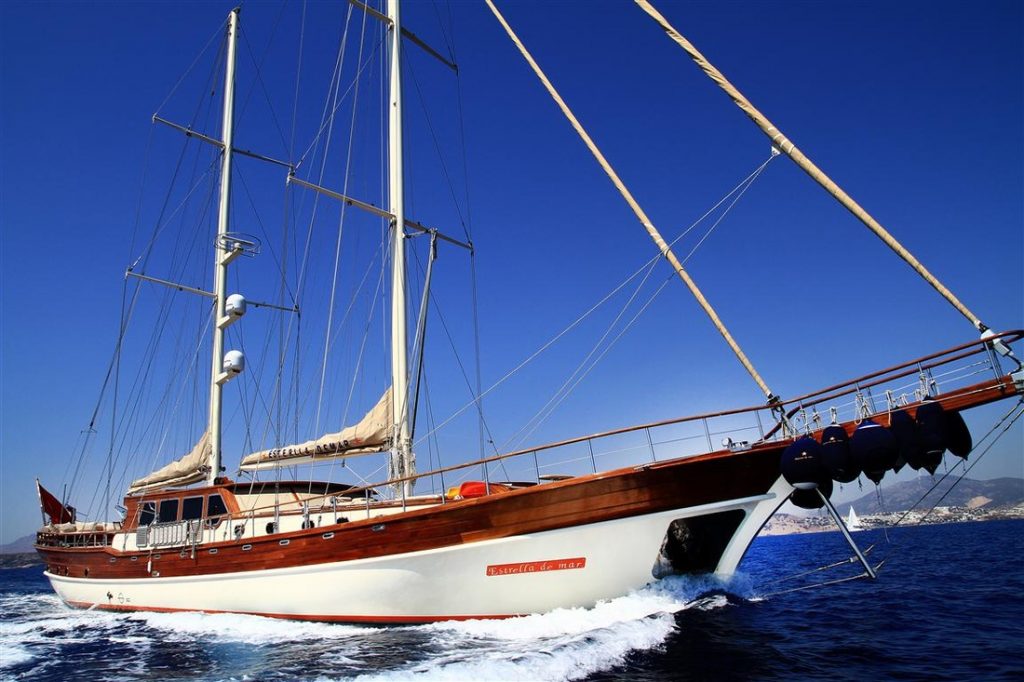 Types of Gulet Charter Bodrum
The cabin charter cruise in Bodrum is a gulet charter where you rent one or more cabins in a gulet for a trip throughout Bodrum with a cruise that has a set number of participants and a set itinerary. One disadvantage of a cabin charter is that you will be riding with others you do not know very well. The second type of gulet charter Bodrum is the private charter cruise and this means that you determine which persons will be with you on the cruise and you also have more freedom to choose where you and guests will travel on the cruise.
Best Time for Gulet Charter Bodrum
If you really want to have fun, either alone or with family and friends, it is a good idea to go on the gulet charter Bodrum between the months of May and September since the climate in Bodrum is the most ideal. You can also go between October and April but the climate will be less than perfect. To avoid paying high prices for the charter, you should avoid booking a trip between July and August which are the high season.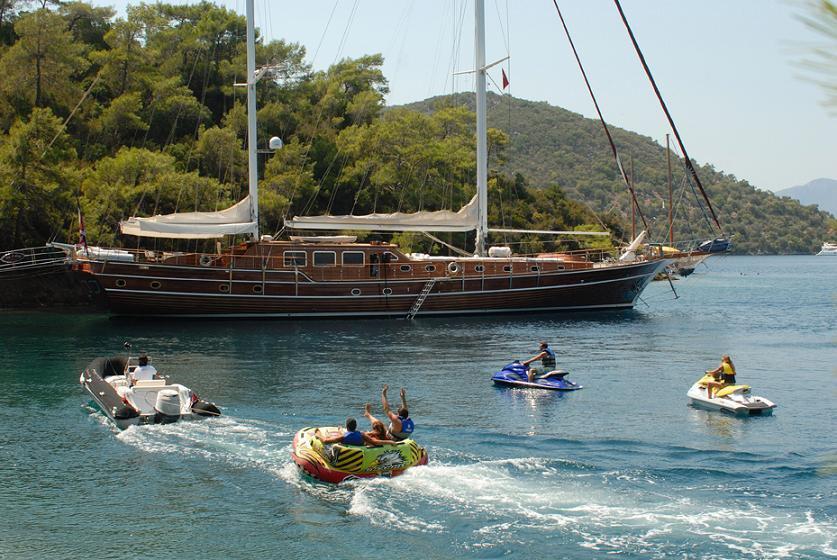 Why Bodrum Gulet Charter Is Great for Tourists
Bodrum is a historic Turkish city and when you ride along Bodrum on a gulet cruise, you will be able to visit the ancient coves and caves near the Aegean Sea. Bodrum also offers a ferry where you can get on and check out nearby Greek islands Kos and Rhodes. These two islands have plenty of citrus trees and fruits to look at and when you return to Bodrum you can observe the famous St. Peter's Castle, restored Bodrum amphitheater and a few ancient Roman ruins and structures.
Possible Routes on Gulet Charter Bodrum
Here are examples of routes and itineraries you may take when going on a gulet charter Bodrum cruise depending on the company you choose for the charter. Some charters depart from Bodrum and head to Gokova. In this route, the gulet leaves Bodrum and later arrives at Orak Island, which is an aquarium with beautiful waters. You will also pass briefly into the town of Cokertme where you will see nice Turkish residents. Before you finally arrive in Gokova, you will do some swimming, snorkeling and scuba diving.Bodrum – Gokova Gulf – Bodrum program is the most preferred cruise option you may choose.
Conclusion
A gulet charter Bodrum is an ideal way to approach vacationing in a different way because it is not like the usual vacations you would take to Mexico or the Caribbean.Gulet Cruise 7nt Bodrum-Gokova-Bodrum gives you an opportunity to experience local Turkish culture and history, and if you are on a cabin gulet charter with others, you can establish new friendships and share your thoughts on the trip in Bodrum. Finally, a Bodrum charter cruise is ideal for events such as wedding receptions, anniversaries, graduation parties or college reunions with former classmates. A trip to Bodrum will create lasting memories.