Have you ever found yourself yearning for the taste of the magical authenticity of old Greece? If you have, then the only cure for such desires is to travel to the remote Dodecanese Islands located on the southeastern side of Greece between the coast of Turkey and Cyclades. It has 12 large islands and about 150 smaller ones. Some of the islands are close enough to the coast of Turkey that you can charter private gulet yachts.
Browse charter gulet boats 4 cabins at http://www.guletvoyage.com/category/yachts/4-cabins-yachts and 5 cabins at http://www.guletvoyage.com/category/yachts/5-cabins-yachts
Greek Islands: Seeing Greece In All Its Glory
Dodecanese Islands offer pristine blue waters, medieval monuments, archeological finds, sandy beaches, Mediterranean cuisines and so much more. There are lesser-known islands that offer the genuine Greek ambience, while some are more popular but nonetheless are amazing destinations for new adventures and memories.These Greek islands appeal to every different kind of traveler. They are diverse, traditional, cultural, and authentically Greek. Here are only some of the few things that the islands offer:
The Nisyros Volcano
Nisyros is a volcanic island between Kos and Tilos. Visiting Nisyros will offer the unique experience of walking closely to an active volcano, you will see steam and come across hot spots. Even the shops offer souvenirs and products that come from the volcano itself, such as volcanic face masks. Despite its popularity, Nisyros has not lost its old Greek vibe.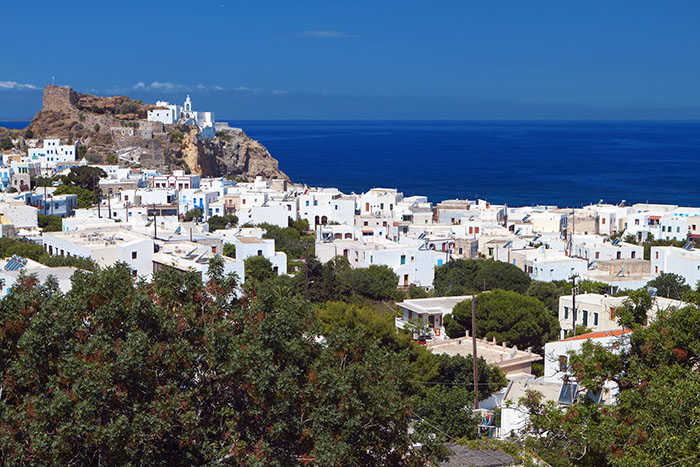 Mandraki village at Nysiros island in Greece. Panagia Spyliani monastery at the background
The Flavors of Rhodes
The difference of the cuisine in these islands is the authentic Mediterranean flavors and spices they infuse in their cooking. The culture and tradition reflects strongly on the food they bring out, it's rich and varied. From savory stuffed goat and charred fish to indulgent and sultry sweet desserts. Rhodes will not disappoint and will have your taste buds singing in joy once you take a bite of what they have to offer. Read more about Rhodes Island at http://www.guletvoyage.com/rhodes.html
Trails of Tilos
Tilos retained the charm of traditional Greece through the years. Walking around the island will be a treat in itself because of its deserted villages, beautiful scenery, and the untouched environment. It will be like travelling back through time. You can also go birdwatching and visit the elephant museum in Tilos.
The Architecture of Kos
The town of Kos is filled with a mix of ottoman and Venetian architecture. Sightseeing is one of its main attractions. You will see a medieval castle, and the ancient Asklepieon, it used to be a healing centre and Hippocretes, the father of medicine, used to teach there. There are more ancient monuments in Kos like the Ancient Agora. Even the villages showcase the great architecture of Greece because the houses remain unchanged.
Relaxation at Halki
Halkiis one of the lesser popular islands that make it a great place for peace and relaxation. The beaches are secluded so it's conducive to long walks and meditation. There are a lot of monasteries and chapels as well so you wouldn't run out of sights to see. There are numerous taverns and cafeterias around the island, normally lined up at the town of Nimporio.
Every island offers something different despite being so close together. A vacation in these Greek islands will be an experience travelers will never forget. An advisable way for you to maximize your visit to these islands is to book a gulet cruise.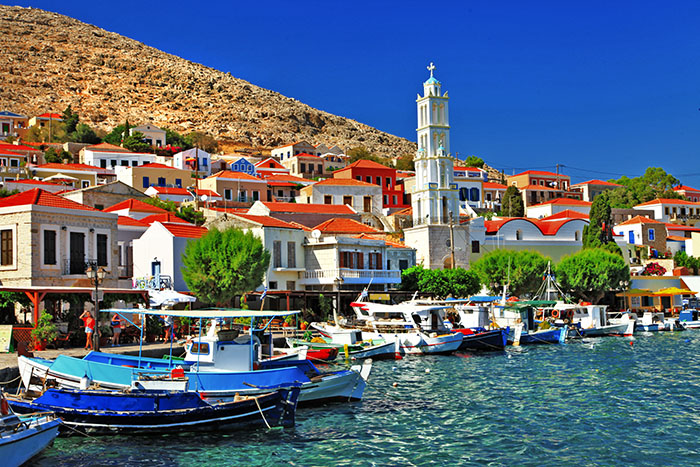 Halki -pictorial small island of Dodecanese, Greece
Discover the Islands by Gulet Cruises
Specifically, the "Bodrum-South Dodecanese-Bodrum 7 Nt. Gulet Cruise". It is a cabin charter cruise and runs for a week on a wooden gulet boat. It includes full board accommodations. The whole boat trip is planned to give you the ultimate experience of South Dodecanese Cruise. This gulet cruise is the ideal and popular choice among tourists. It's the best way to go, so you can explore the Dodecanese islands to the fullest.