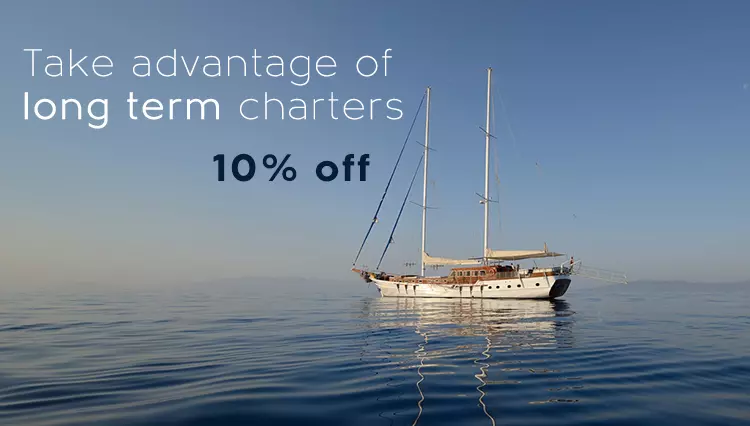 Making a yacht holiday more enjoyable is undoubtedly extending the holiday. Gulet yacht charters are scheduled for at least one week, especially in the high season(July&August). For charters more than one week, weekly programs are combined.
If you need a long holiday away from home and crowd, you can take advantage of our up to 10% special discount by chartering for 2 weeks or more.
This offer is valid until April 31, 2022. and for a minimum 1-week private yacht charter running through Turkish Coasts. Cruises end where the departure is being held.