For those who have never been to the Mediterranean region, you should check out Turkey because you can enjoy what the country has to offer by going on a Turkish gulet cruise holiday for the summer. A gulet is a traditional wooden boat that has cabins and exquisite rooms on the inside, and generally a crew is on board to serve food and drinks and to guide the gulet to various sections of Turkey such as historic sites and beaches. While you are on the gulet, you can take photos of the clear blue waters and swim in the waters with family and friends. The gulet is comfortable overall and the trip lasts seven nights.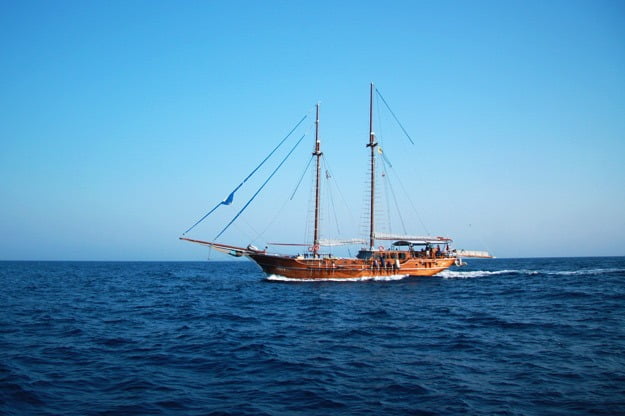 Bodrum for finest Turkish gulets
If you are going on a Turkish gulet cruise holiday, you want to visit the city of Bodrum because it is a port city and tourists come here mainly to have fun with turkish gulets. However, turkish gulets are not the only fun activity in Bodrum. Bodrum city is well-known with its handicraft wooden gulets. This makes the city a pioneer for departure of gulet cruises. For those in need of relaxation from the stresses of life, you can take a Turkish bath in one of several saunas that you will find in Bodrum. There are also nice shops, castles and nightclubs you can enjoy here.
Antalya region
The Antalya region is one of the most visited places in Turkey during a Turkish gulet cruise holiday and for good reasons. People who visit Antalya often visit the beaches for surfing, enjoying cocktails and meeting with fellow tourists and natives of Turkey. The Old Ottoman Antalya is a historic area of the city that has restaurants, shops and other historic landmarks that remind you of Turkey's Byzantine, Christian and Islamic influences as seen in the architecture and artifacts you come across.You should also check out some of the museums because they offer an interesting glimpse of Turkish culture and history.
[easy-media med="3737″ size="625,417″ align="center" style="light"]
Checking Out Ephesus
Gulet cruises can be extended by visiting to the historic site of Ephesus and here are some of the main attractions you want to view by combining the Turkish gulet cruise holiday. The temple of Artemis is one of the Seven Wonders of the World and you should also keep in mind that Ephesus is one of the churches that is mentioned in the New Testament books of Ephesians and Revelation. The Ephesus Archaeology Museum includes ancient artifacts that were located in Ephesus over the past few centuries.
Conclusion
Turkey is a crossroads of cultures; Christian, Muslim and ancient pagan spirituality. Turkey has some of the friendliest and generous people and who get to see this when you go on a Turkish gulet cruise holiday. Before you book a vacation to Turkey you want to buy a visa and passport since you need both of these to enter the country. Bring adequate cash, your medications, first aid supplies, a camera and sunglasses as well as comfortable clothing. Read a Turkish phrasebook so that you can understand a little Turkish when speaking to the natives.
Turkish gulet cruise holiday is a different way to discover Turkey with finest Turkish gulets.