An ideal way to see Turkey with your family is to charter a gulet and sail the coast that its name is "Blue voyage". Turkey is renowned for its beautiful shoreline and clear seas. If you like fishing or diving, you will be in a total paradise. The port cities and land of Turkey offer much to explore as well. There are fresh air markets, museums and cultural festivals. You will never find a wrong time to visit Turkey. Choosing to visit the country via a Turkey yacht charter is going to add some unique bonuses to your travel experience.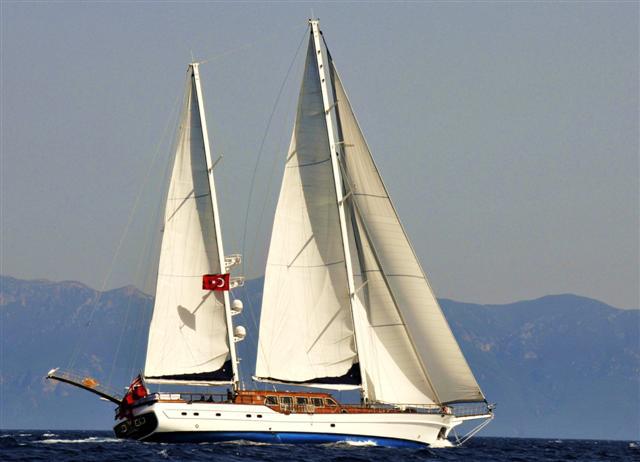 The Bonus of Taking a Gulet Yacht Holiday
We tend to think of yachts as being a part of a lifestyle that we cannot afford. Mention the term "private charter" and the assumption is that is the kind of vacation that is only affordable for some people, but not the rest of us. A gulet yacht charter is a surprisingly affordable way to travel.
You don't have to charter the entire boat but can just choose to book a room or two. Even if you do decide to do it up on your gulet yacht holiday and claim the whole boat, it will still be affordable. Private gulet boats range in size from having just cabins up to nine cabins on board.You may charter the luxury VIP version of the boat, or a standard version that is in low-budget.
Exploring Turkey with a gulet yacht charter is a much more personal travel experience than cruising on one of the larger tourist ships. In a way, you and your family will become part of Turkey that other tourists will see and it will be a part of their travel memories. Instead of invading with every modern convenience into an ancient country, you step aboard a piece of Turkish history and that is an experience that is priceless.