If you want a gulet cruise just for you and your family, you can rent a private gulet and enjoy an amazing journey across the Mediterranean Sea in Turkey. When you meet with a charter company to rent the private gulet for your gulet cruise, you will need to determine how many people you are taking on the cruise with you since this determines the size you need to purchase. Also consider your budget when renting a gulet for the cruise and think about your itinerary. Some good places to visit include Gocek, Marmaris, Fethiye and Bodrum.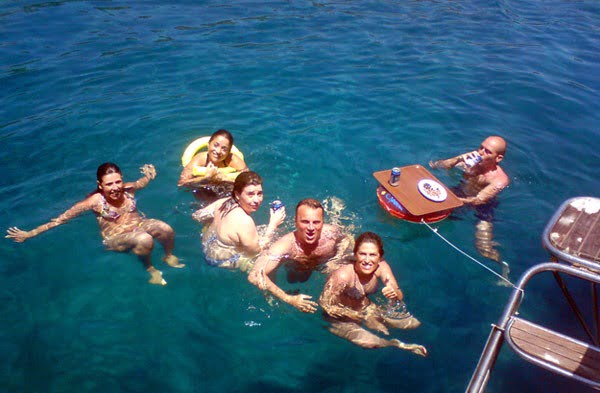 Things to Consider When Choosing Destinations on Gulet Cruise
When choosing a destination for your gulet cruise, you first want to think about your budget because some destinations will cost you more money to get there depending on the route you take and the kind of gulet you rent. The next thing to consider is the length of your stay in Turkey because certain destinations will require time longer than you initially planned to fully enjoy that region so in those cases you should choose fewer destinations that will be exciting for all on the gulet.
Private rentals for gulet cruises are scheduled from Saturday to Saturday in high season in summer. If you fix your dates to Saturday, you have a chance many gulet options you may choose one of it.
What You Can Experience on the Private Gulet Cruise
When you go on a gulet cruise on a private gulet with your family, you generally stay on the gulet for seven nights and at times throughout the trip you would go snorkeling or swimming, and you may visit historical sites such as Lycian tombs, Ancient port of Caunos. On the gulet you can have delicious Turkish food and take photos of the clear blue waters as well as the hotspots you visit during the trip. For breakfast you may eat tomatoes with cucumbers and butter, eggs, kind of olive, and traditional Turkish pastries. For lunch you would eat light meals that are mostly vegetarian and for dinner meat dishes and dessert would be served.
Enjoying Marmaris on Gulet Cruise
If you plan to stop in Marmaris on your gulet cruise, here are some important points of interest. One such place is the Marmaris Castle and this castle is made of beautiful stonework. You can walk through courtyards and glance at walls and artifacts from the Hellenistic and Byzantine eras and you can tell the kids about Turkey and Greece's history as it relates to these areas.
Conclusion
When you go on a private gulet cruise with your family, you are able to enjoy Turkey without all the distractions from strangers you do not know and instead with people you love. It is an exciting adventure because you will be able to develop your own itinerary and since the crew is experienced, you will have a safe trip. You can swim in the Mediterranean Sea and you will enjoy delicious Turkish meals daily while on the gulet cruise.