Here are tips on how to plan and book a gulet cruise and stay holidays. The first thing you need to do is determine the itinerary and your budget for your gulet cruise since this determines the company you choose to book the vacation with. You can meet with your travel agent to discuss the different options that gulet charter companies offer to tourists. The average gulet cruise and stay holidays last seven nights but if you want to stay longer or less than seven nights, you want to find a gulet charter company that offers the length of time you are interested in. Private gulet cruises are scheduled from Saturday to Saturday during the high season. (June-July-August). By filling the booking forms / request forms in the sites, you may clearly send your request with your notes and wishes.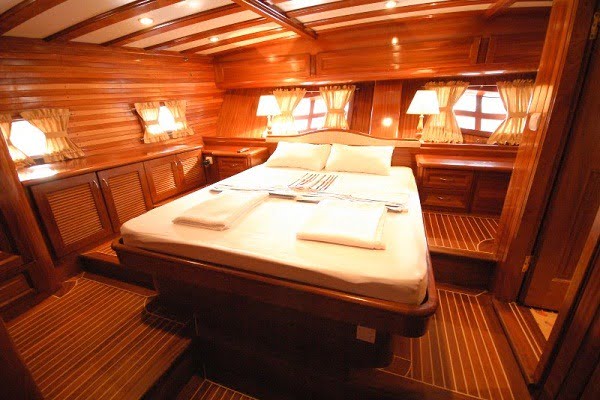 Research Destinations Throughout Turkey
Before you plan and book your gulet cruise and stay holidays, it is important that you research the various destinations throughout Turkey so that you will have an idea of what to expect when you go on the gulet cruise and stay holidays. For example, if you are interested in visiting Istanbul before your gulet cruise, you would purchase a few travel guides about Istanbul and if you have friends who visited Istanbul, ask them about their tours to Istanbul. Use online sources from credible travel websites and also get suggestions for the best destinations on a gulet cruise.
Best Time for Gulet Cruises and Stay Holidays
The ideal time to visit Turkey for your gulet cruise and stay holidays is between June and September so you want to book your trip during the winter months and not wait until mid spring since by this time most companies are filled with visitors and you may not get a spot on the cruise. Bring loose-fitting and comfortable clothing as the temperatures could reach over 100 in Turkey in the summer months.
Good Places to Check Out Before or After Gulet Cruises and Stay Holidays
The Blue Mosque has blue stained glass windows and on the outside it looks like a majestic and colorful dome, making it a popular destination before or after a gulet cruise. You can visit the historic Hagia Sophia museum, which was one of the largest churches in the world for thousands of years.The Pamukkale Thermal Pools in Pamukkale and the outside of the pools are made of limestone and inside the pools are clear light blue waters that you can take pictures of. In the city of Goreme in Turkey you can check out the Goreme National Park where there are breathtaking rock formation and white sands.
Conclusion
Gulet cruises are becoming more popular each year and if you always wanted to visit Turkey, now is the time to plan and book your gulet cruise and stay holidays because there are several charter companies that offer affordable gulet cruises that are also of high quality.