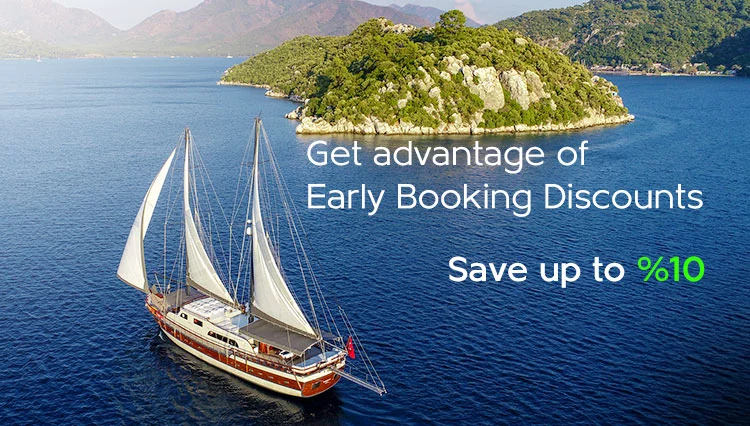 Turkey is an unlimited country that offers numerous types of holidays. Gulet charter holidays that increase their popularity every day, with attractive prices all over the world's favorite holiday option. By planning such a holiday with your family or friend group in advance, you can benefit from reasonable price advantages.

Until 31 December 2020, up to 10% discount will be applied to the prices on our website for selected yachts.

This discount is only valid for a minimum 1-week private yacht charter running through Turkish Coasts. Cruises end where the departure is being held.