Going on a gulet cruise Turkey is a great way to relax and have fun on the Mediterranean Sea without distraction and you will get the opportunity to receive your own history lesson as you tour the archaeological sites in various Turkish cities such as Bodrum, Marmaris and Kekova. While you are on the gulet cruise Turkey, you will be served traditional Turkish foods and drinks and you and guests can entertain yourselves by listening to music, playing card and board games, fishing and swimming in the clear blue waters.
Visiting the Hagia Sophia before your cruise
If you think extend your gulet cruise with a land tour, Istanbul would be the first step. One of the main attractions in Turkey is a visit to the Hagia Sophia and this cathedral is one of the oldest churches in the Western world that was built by Emperor Justinian. This church was also turned into a mosque during the Ottoman Empire and is now a cultural landmark. When you walk in the Hagia Sophia you will see beautiful Islamic-influenced mosaic tiling and medallions. There is another mosaic image of the Virgin Mary and child inside the Hagia Sophia. Many domestic flight options can be easily find from Istanbul to Bodrum or Dalaman.
Fethiye gulet cruises
Most Turkish gulet cruises make stops in the city of Fethiye and for good reasons. Fethiye has an excellent climate and it is home to many guests from all over the Western world. The Fethiye Museun is a main attraction here and this museum contains a large quantity of historical artifacts that offer insight into what life was like in ancient Turkey during the Byzantine and Ottoman eras. Fethiye also has a few beautiful beaches, shops and nightclubs. The city has one most preferred one for gulet cruises because of there is an opportunity to arrive by ferry options from Rhodes Island, Greece.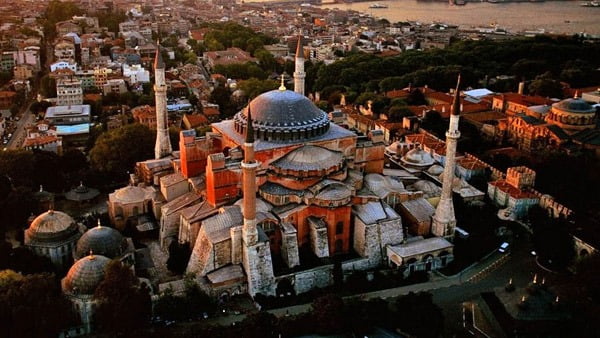 What to Expect on a Gulet Cruise Turkey
The gulet is a handmade wooden boat that has been a part of Turkish culture for several centuries. While on the gulet cruise you have access to cabins where you can place your luggage and you will sleep comfortably in the beds inside the gulet. A majority of the time you will be with loved ones and fellow guests and the activities include sunbathing, dancing to music, playing games, engaging in fun conversations and eating traditional Mediterranean food. You will also get the chance to swim in the Mediterranean Sea and there are numerous opportunities to take pictures of the area where you will be on the gulet cruise Turkey.
Conclusion
Hanging out on a gulet cruise Turkey is a great way to take a break from the stresses of life and you can enjoy Europe in a unique way.Turkey is filled with Christian and Islamic influences and this adds charm to the gulet cruise. When you look at the historic sites, you learn things that were not always covered in your history classes in school and history buffs will especially love this. Turkey has a vibrant nightlife and there are clubs you can visit while on the cruise. Finally, a gulet cruise lets you relax and enjoy loved ones for seven days and maybe more than seven days.