If you want to charter a yacht in Turkey for vacation purposes, you first want to learn about the benefits of doing this. One of the best benefits of chartering a yacht in Turkey is that you get to have control over the length of time you keep the yacht for a trip and you can develop your own itinerary in the event you want to visit locations in Turkey that may not be featured on a regular cruise itinerary for Turkey.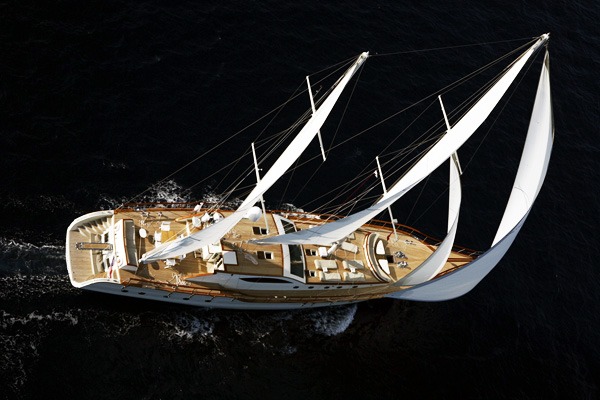 You Have an Experienced Crew on Board
Turkey is one of the most beautiful countries in Europe, and one of the best things you would do for yourself is to charter a yacht when there. An important benefit of being able to charter a yacht is that you will have an experienced crew on board to help you navigate the country's beautiful Mediterranean and Aegean Seas. This ensures that your trip is safe and it keeps you from trying to figure out where you are going when you are not very skilled in sailing over a very large body of water alone. The crew members can alert you on potentially dangerous weather systems that may affect your trip so you can stay off the water until the storm passes. But generally, the cruises are not run in the open sea and you don't stumble in a hard weather. Your captain take you to warm weather and safe waters.
Possibility for Profits by charter a yacht
When you charter a yacht and have a group of guests join you for a fee, this enables you to earn money and if you do this for a few more years, you may decide to open your own charter business with the profits you earned and placed in your special savings account for this purpose. If you offer excellent services while you charter a yacht, you will soon get more people to pay for a few days on the yacht.
A Good Way to Change Up Special Occasions
Another benefit of chartering a yacht is that you can do something different with family and friends. If you and your spouse are celebrating 40 years of marriage and have never traveled to another country by yacht, you can be bold this year and charter a yacht. Or if you are commemorating an important milestone as a business owner, chartering a yacht with your employees is a good way to celebrate.
Affordable
Chartering a yacht is also more affordable than buying your own boat for traveling in Turkey because by chartering it you are renting it out for a period of days or even hours, cutting the costs of having a boat dramatically. To make the charter cost more affordable, have each guest contribute to the overall payment of the boat.
Good for Occasional Travelers
When you charter a yacht, you are able to travel to Turkey occasionally whenever you want and this gives you the freedom to plan for a trip a few months ahead of time, particularly if you have established a longtime professional relationship with a charter company owner.
Opportunity to See a Different Part of The World
A benefit of chartering a yacht in Turkey is that you get the opportunity to see a different part of the world and you get to see up close views of ancient sections of Turkey that you may have read about only in the encyclopedias.
Conclusion
When you charter a private yacht, you are able to enjoy the Mediterranean with loved ones and friends and it could be a way for you to earn money if you make the guests on the yacht to pay their own fee to be on the yacht. You will be safe because a crew will be on board to help you navigate the area.