One of the best things about a blue cruise is that you get to ride on a historic gulet boat that has been a part of Turkish travel for centuries. If you are tired of visiting Florida or the Caribbean for vacations, why not take a break and go on a blue cruise and enjoy the nations of Turkey and Greek Islands as well as other parts of the Mediterranean? Turkish gulet prices parallels to their classes which are commonly categorized as Standard (Economic budget friendly gulets, mostly without AC), Superior, Deluxe and High Deluxe(VIP). It is possible to find an affordable gulet charter company that specializes in cheap blue cruises that you and the family will enjoy, and depending on the company you purchase the vacation package from, you will have a variety of activities at your disposal that are fun and memorable.
The gulet is a boat that is made of wood and it is also spacious and contains cabins for guests to place their luggage in. While you're on the gulet you get to check out the Aegean and Mediterranean seas as well as historic sites along the South West of Turkey. Budget friendly gulets are categorized as Economic gulets.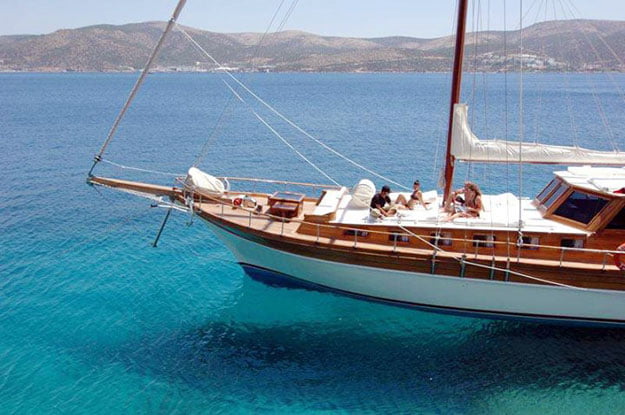 What Awaits You on an Affordable Blue Cruise?
When you go on a blue cruise in Turkey at a discount price, you will enjoy all that the Mediterranean Sea has to
offer. Your time on the gulet sailboats will be a relaxed one and this is a time when you get to know fellow passengers and forge new friendships. Those who ride on gulets during blue cruises often engage in sunbathing and they swim in the blue waters with excitement. Some travelers decide to go canoeing and windsurfing while other travelers may decide to visit the beaches in the area or go shopping at some of the stores there. You will also get a chance to savor traditional Turkish cuisine and get to know locals while visiting galleries and other cool places while on the gulet cruise.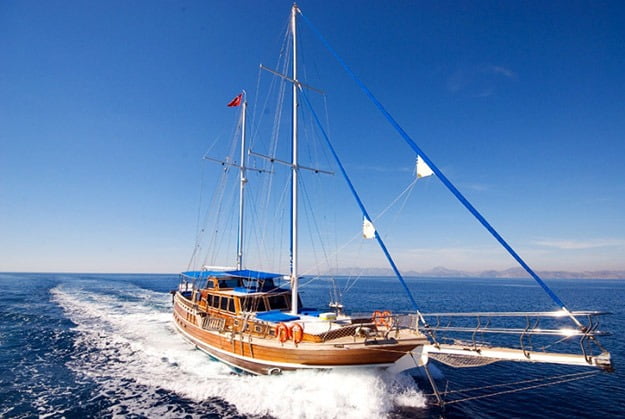 Best Times to Go On a Budget Blue Cruise
The best time to go on a blue cruise in Turkey is between the months of June and September since this is where you'll see the most visitors. This period is high-season and also when the weather in Turkey is the most beautiful and you can take beautiful pictures of the scenery in the Mediterranean. You can visit at any time during the summer season but the months between June and September are ideal for touring Turkey on a gulet during the blue cruise. Budget cruises are run during the months of April, May and October which are in the low-season.
Conclusion
Going on a blue cruise is an alternative to traditional vacation destinations and you can get this vacation at a decent price depending on the company you work with. While on the blue cruise you should take as many pictures as possible because you will have something to share with friends and relatives back home. When you go on the blue cruise, you want to bring enough swimwear since you will do a lot of swimming on this cruise. You should also bring a few pairs of long pants for the days when you tour Turkey's historic sites.