A blue cruise in Turkey does not have to include only itineraries with places such as Fethiye, Marmaris and Bodrum although these are good places to visit. When you plan a turkish gulet cruise, you should also consider the alternative itineraries that exist so you can get a well rounded look at what the Mediterranean has to offer. The best gulet cruise in Turkey takes form by guest choices and support of the gulet charter company.
Astypalaia and Dodecanese Islands
The Dodecanese Islands are comprised of 12 islands and each of them has something to offer a magical cruise to guests. Astypalaia is one of the main islands here and there is not much tourism activity on this island. The coves, rock formations and bays are amazing to see in Astypalaia and you can also check out the beaches here. The island of Kalymnos is third most populated island within the Dodecanese Islands and is a wealthy island. Kos is also a popular island people on blue cruises enjoy it. Enjoy the many nightclubs on this island and you can also check out the beaches and swim in the crystal blue waters.Dodecanese Islands can be visited by two different Gulet Cruises Greece programs: To South Dodecanse and to North Dodecanse blue cruise out of Bodrum.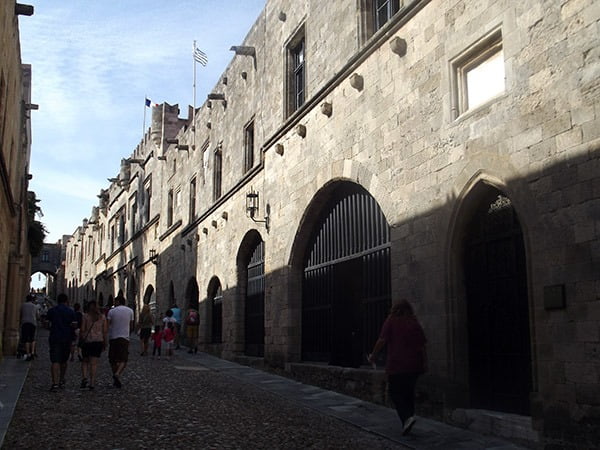 Alternative Route to Ionian Islands
These Greek islands in the western section of Greece and the coastline of these islands are breathtaking and great to take pictures of. One of the main Ionian Islands is Corfu, and it is comprised of traditional villages, resorts and hillsides near the Aegean Sea. If you are interested in Greek history while checking out Corfu, the Monastery of the Virgin Mary is a must see. Then there is Ithaca, where legendary poet Homer based the poem Odysseus. The coastline there is rocky and you will enjoy the clear green water. Kefalonia is another one of the Ionian Islands that is popular for those who go on blue cruises.
Capital city of Tourism: Antalya
Antalya and its distiricts are another popular destinations on a blue cruise in Turkey Coasts and here are some of the main blue tours Turkey and hotspots you should check out. There are the numerous hotels, bars and restaurants to check out and there are also a many beaches available for you to enjoy. The number of foreign visitors reached 9.5 million in 2013. Most foreign tourists from the country of Russia and Germany took second place. Antalya(Kemer) to Kekova Blue Cruise route is the main program runs in Turkish Riviera for those who wants visit the area.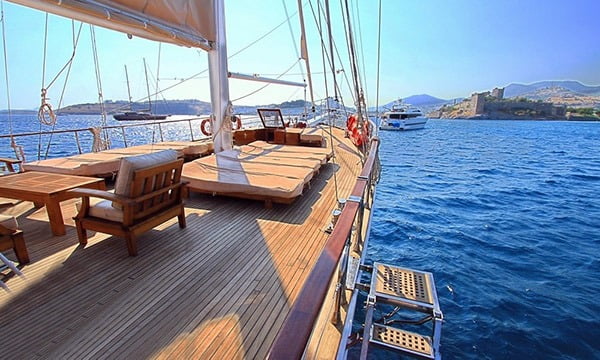 Combine Your Gulet Cruise with Land Tours
A gulet cruise combining with a land tour is allow you to make your holiday richer. Several blue cruises in Turkey also offer you on a tour of Istanbul before/after your cruise. One of the main places you will check out is Sultanahmed, The Old City which was an important part of the Ottoman Empire and Byzantine Empire. You would also see the Haghia Sophia cathedral and there is also the mosque that was built by emperor Suleyman during the Ottoman Empire.
Ephesus is another alternative destination before/after a blue cruise in Turkey. It was in Ephesus that several churches were established in the early years of Christianity and it was also where Cassius stayed after killing Julius Caesar. You can check out the cathedrals that have the Byzantine influence in design and there is also the shrine to Zeus in this ancient section of Turkey visiting by Turkey gulet cruise.
Gulet trips are run from end of April to end of October. The peak times which is also called high season (June, July, August) for blue cruises are in the summer so you want to book your trip a few weeks ahead of time so that you can take advantage of the reasonable prices for cruises Turkey.
More about alternative itineraries at Gulet Cruises to Greek Islands Holiday Destinations