Greece, specifically the island of Rhodes, is a picturesque place where ancient Mediterranean and modern cultures meet. With breathtaking beaches, historical castles, medieval architectural designs, and magnificent harbors and beaches, the island is undoubtedly one of the best destinations for family getaways and adventure lovers. The island is known to be rich in history and mythology, usually remembered as the city that used to have a giant statute that guides the harbor. And though it is now gone, the history behind the fortresses, monuments, statutes, and castles still remains. The rich stories about this Mediterranean island and its magnificent sceneries have made it as one of the best tourist destinations in the world.
Accommodations
It is a fact that the tourism industry in the island has grown so much that more accommodation facilities and services are made available to suit the needs and preferences of travellers and tourists. There are old-town restoration inns, luxury hotels and spa resorts, and family apartments. All hotels, regardless of star rating, offer the same hospitality and high quality services.
Things to do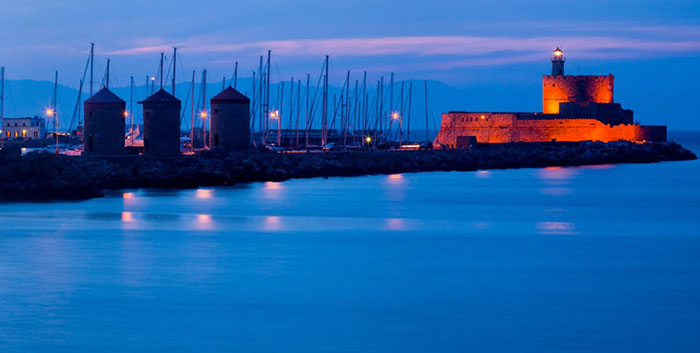 Rhodes by Night, Greece
Rhodes is part of the Dodecanese group of islands along with Crete, Cyclades, and Piraeus. It is situated close to Marmaris so a trip to Rhodes from Marmaris via gulet yacht charters can be the start of an exciting trip. With a gulet trip from Marmaris, one can explore the whole south Dodecanese islands. Fortunately, Rhodes is home for all kinds of recreational activities.
Visit Historical parks and museums
The Island takes pride in its centuries-old galleries and museums like the Palace of Grand Masters gallery mirrors which is rich in history and part of the place from the 3rd century B.C. until the Ottoman Conquest. There is also the Museum of Greek Art that is filled with artwork and canvasses from great artists. At the very least, you can also walk around in the Old Town's medieval walls.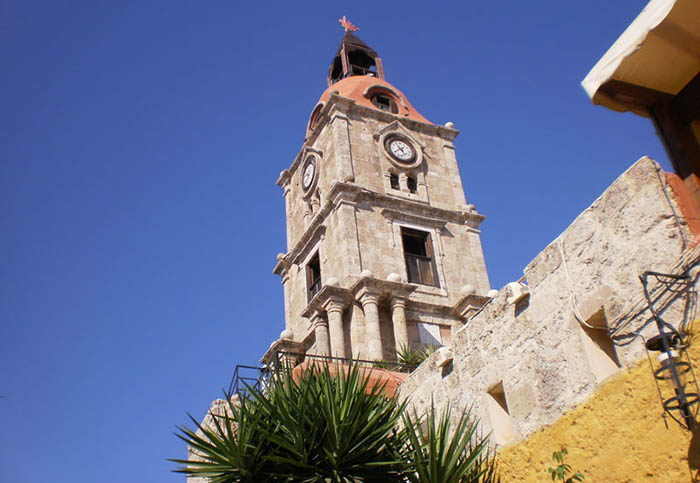 Rhodes Clock Tower
Sightseeing in the ancient sites
There are three ancient settlements in the island which have evolved into tourist attractions with their scenic view and stories to tell. One of them is Lindos Acropolis, its spectacular view composed of the magnificent coastline and the reconstructed Athena temple.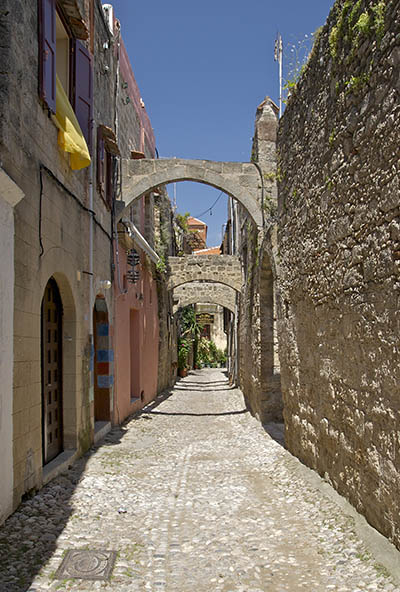 Rhodes Alleys
Diving, Windsurfing and Kitesurfing
Discover the different windsurfing and kite-surfing sites in store for adventure lovers. The normal side wind and long beach make this place a great destination for all kinds of surfing activities. Being a large island and having an interesting coastline, the island is also home for divers. In fact, it has developed different centers to support the equipment and other needs of tourist divers.

In conclusion, the city offers many things. First among the list is an exciting cruise adventure from the nearby islands with Marmaris as the starting point. Upon arrival, travellers are welcomed by the refreshing breeze of the sea and calm waves of the ocean. The island also offers a complete package for relaxation as well as water sports adventures and games. Aside from this, one can also go mountain hiking in the rich forest in the island, or go with the less strenuous visitation in the museums, art galleries, castles, historical monuments, monasteries and landmarks as well as other historical places.

For a gulet cruise inc. the visit Rhodes departing from Marmaris, Reserve a cabin on Marmaris to Greek Island Gulet Cruise Program from Bodrum reserve a cabin on Bodrum to South Dodecanese Island Gulet Cruise Program

For a private gulet charter, send your request.

By