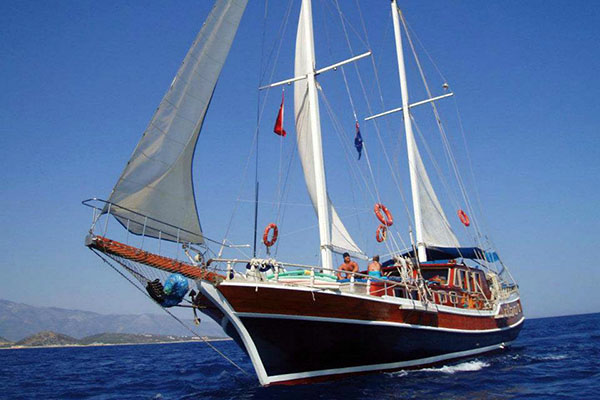 This is a 20,0 meters long yacht. The beam is 5,20 meters and the draft is 2,10 meters. The yacht has 255 HP Volvo Penta engine. There are tanks for 1 ton of fuel and 5 tons of water.
This yacht has 6 double cabins and separate crew quarters for total of 3 crew.
This yacht has VHF Radio, Fire Extinguishers, Fully Safety Galley, Refrigerator, Deepfreeze, Sun Mattresses, Minibar, Plasm TV and Music System in saloon
Sevi 5 gulet yacht
Average rating:
1 reviews
May 28, 2015
wonderful Sevi 5
We had the most wonderful time. Our captain and crew answered our every demand. The food was amazing, all freshly made, colorful, beautiful to look at, delicious and more than enough always. The boat was very comfortable and clean. We all slept well. We stopped in the most beautiful, picturesque coves and the water was so clear and inviting. Wish we could do it every year!