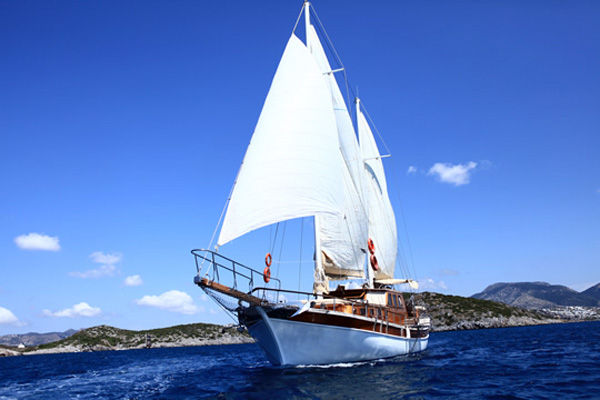 This is a 19 meters long yacht. The beam is 5,60 meters and the draft is 1,80 meters. The yacht has 240 Hp Delphin engine. There are tanks for 1 tons of fuel and 1,5 tons of fresh water.
This yacht has 5 cabins up to 10 guests and separate crew quarters for total of 2 crew.
This yacht has VHF, GSM phone, Fully equipped galley, fridge, deepfreezer, stereo CD player and LCD TV in saloon, fully equipped safety equipment, sun matresses and awnings, Fishing and snorkelling equipments, 4 HP dinghy.