If you can plan a holiday that will be like no other, then you need to plan charter a Bodrum yacht. Take it one step further and plan to be on-board one of the Gulets in the Bodrum Yacht races. Each of the wooden boats that competes has a limited number of spaces available for passengers. This can make your whole experience even better.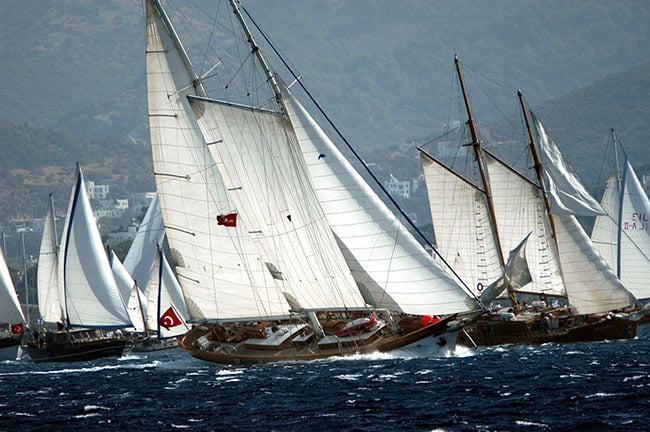 Don't just watch it, feel like you are a part of it
While having a vacation in Bodrum where you stay on a gulet, or taking a Gulet cruise in the region is one thing – being on an actual Bodrum yacht as it competes is a whole other story. These are the traditional wooden boats of Turkey. They are part sloop, part yacht, and all fun. Most of the Turkish gulets have cabins for guests and will serve full meals as well. During the race you may even be able to pitch in and help one of these classic vessels strive to best the waters of the Aegean Sea. The races that are featured in the area draw in the captains from all over the islands. You may have even sailed with one of them on another holiday cruise. The race will let you see them at your best.
The Bodrum Cup Regatta
The biggest of the Bodrum yacht races is the Bodrum Cup Regatta. Even if you aren't on one of the boats, this is the race to come see. As a full Regatta there is a display of the boats and exercises that demonstrate the abilities of the wooden gulet. The city comes alive as the captains and sailors all gather for this once a year event. It is something that you shouldn't miss.
Here is the 27th the Bodrum Cup teaser held in 19-24 October 2015
Alongside the Cup, there are several other minor Bodrum yacht races that occur during the same time. Some of them are best watched from the decks of a gulet that isn't participating. One reason this style of boat is credited with creating the Mediterranean is it can handle deep and shallow waters with equal ease. There are also fishing competitions that are amazing to see as well.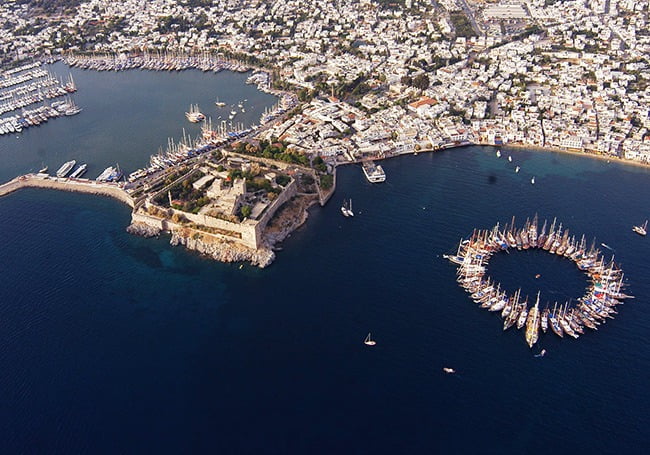 Making it a part of your holiday
Whether you are coming to see the Bodrum yacht races, or coming to charter a gulet yacht tour of your own you will love how easy it is to combine all the different adventures into your holiday. It is easy to plan a day that may start with a sunrise off the deck of your own gulet, lead into a morning of diving the clear waters, feature an afternoon exploring the trading markets or historical sites, and then watching the yacht races before dining and dancing the night away. There is so much to do when the yacht races are held you won't be able to see it all, but can come back year after year to see even more.

Visit the Bodrum Cup official page here

By